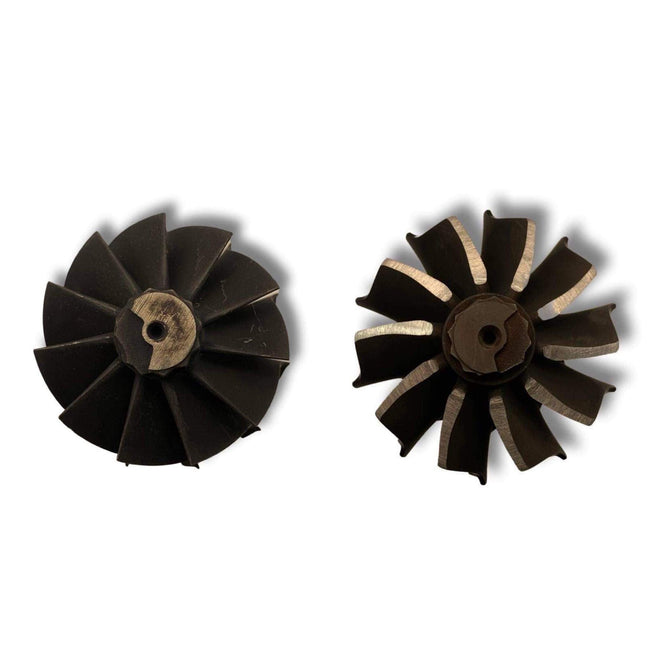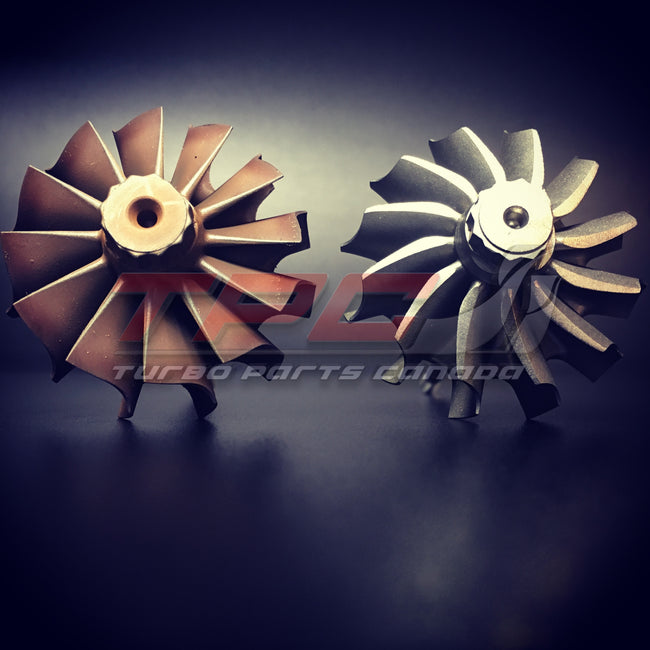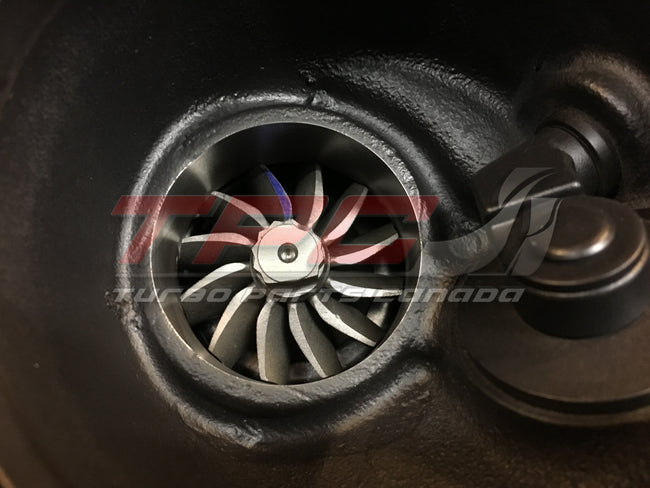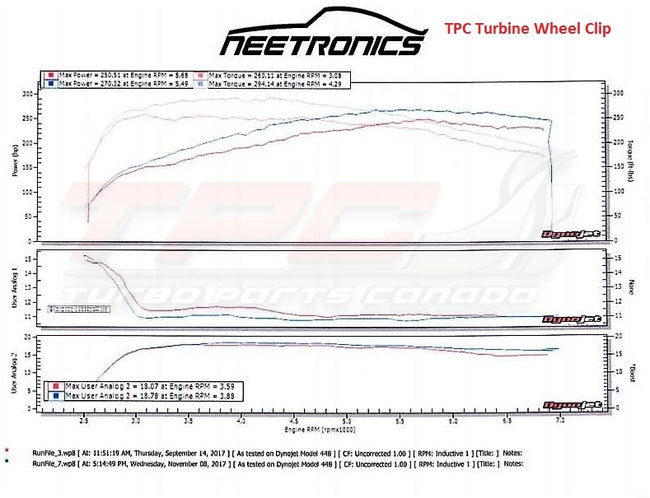 We at TPC Inc. always try to squeeze out every ounce of airflow possible with any given design. An old and still very effective trick is clipping the turbine wheel. 
This is done by precisely removing material from each turbine blade to allow more exhaust gasses to escape the turbine housing. This reduces back pressure and allows more exhaust to flow past the turbine wheel which makes it spin faster and let's the engine breathe better  resulting in more power. 
After a given amount of material removed on all the blades, it is then re-balanced on our component balancer. All work is performed at our facility in Ottawa, Ontario. Turbine wheel clipping service is available for most applications and should be done when upgrading to a billet wheel.
The dyno chart bellow was the results of testing on a completely stock Subaru RHF55 VF43 turbocharger. Both graphs were recorded on the same car and the same dyno by the same tuner.
The service is only 100USD for each turbine clipping with a turbo rebuild performed by us. 
THE PRICE LISTED IS FOR THE CLIPPING SERVICE ONLY. IF WE ARE REBUILDING/UPGRADING YOUR TURBO THERE IS NO ADDITIONAL COST OVER THE $100USD FEE. IF SENDING IN YOUR TURBO THERE ARE ADDITIONAL CHARGES FOR DISMANTLING YOUR TURBO AND BALANCING THE ASSEMBLY.
For more information contact Turbo Parts Canada Inc.