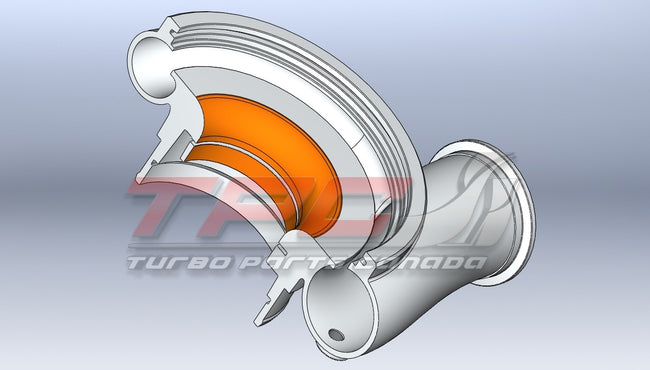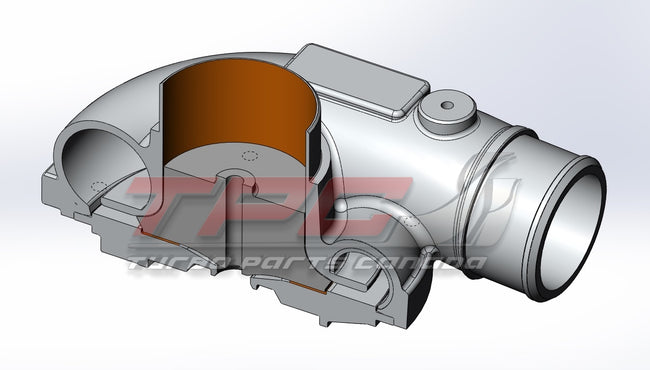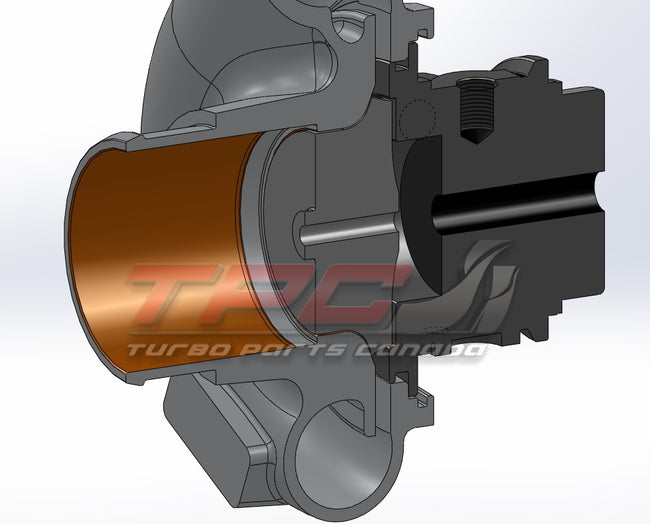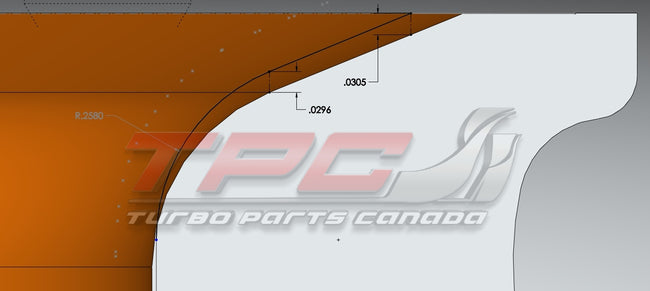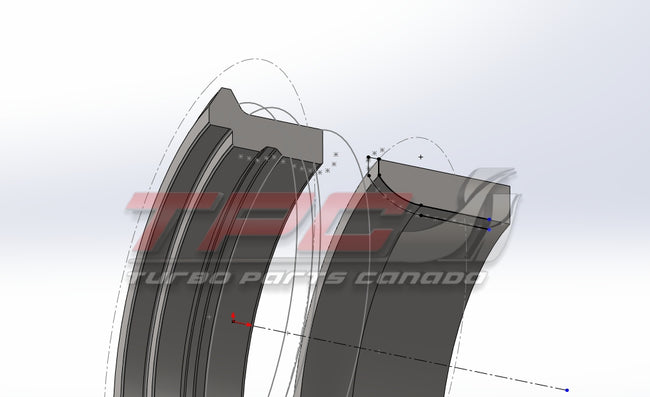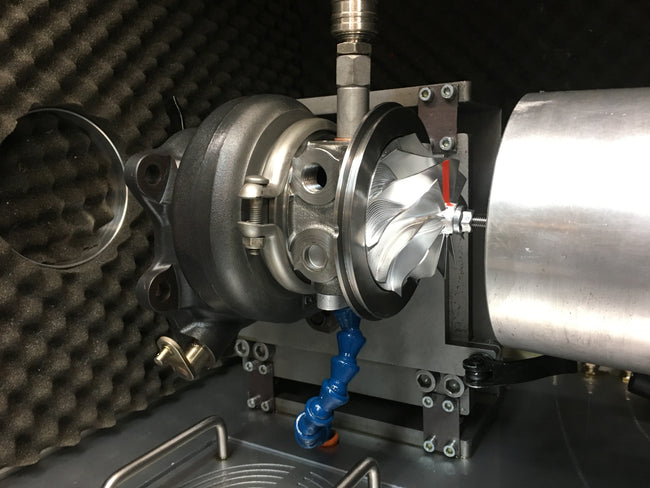 TPC Inc. main focus is building around the "Bolt On" configuration that comes from factory mounted turbos. But we can rebuild and upgrade almost any aftermarket performance turbocharger as well. 
Turbo Parts Canada can upgrade any factory MHI TD04, TD05, TD06, Borg Warner series, K03, K04, K14, K16, K24, IHI, RHF5, RHF55, VF series and Holset turbochargers. 
TPC Inc. currently offers remanufacturing and upgrade services for most Performance Brands such as: Garrett, GReddy, Tomei, HKS, Blouch, BNR, Forced Performance, PURE, VVT, RB, etc...   
All our CAD profiles for the CNC machine has been designed by our Aerospace  Engineer. Precise machining matched with our in house high speed balancing will ensure you get the best performing turbocharger. 
We have CNC turbine inlet porting available for the Subaru that gets deep inside, releasing about 20whp and 30wtq while gaining 300rpm in spool! Contact us if you have a specific CNC porting job in mind.  
Price listed is for labor of machining and cost of replacement wheel. This price is subject to change depending on JB vs BB, common vs rare turbos and if we need to do any waste gate repair. Price is for 1 side upgrade
Please contact Turbo Parts Canada Inc. to upgrade your bolt on turbocharger.
1-866-552-3477
customerservice@turbopartscanada.ca