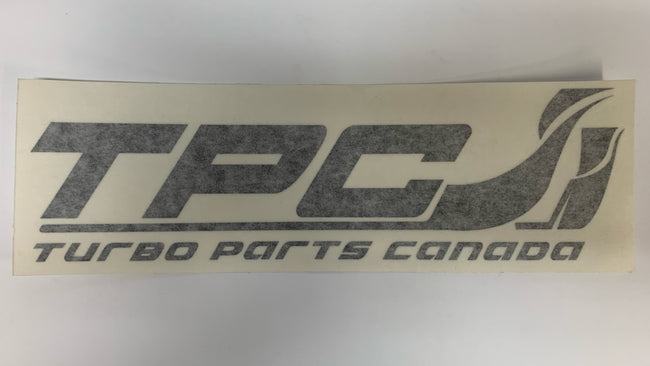 We know you all love stickers! If you can't get enough stickers in your life, then pick up some TPC window stickers and show off your love for the company! 
TPC stickers are the perfect addition to any vehicle, and unlike some of the products we offer, installation is a breeze! 
Turbo Parts Canada has been working hard over the years to bring you top quality turbos at great prices. If you want to show off your support for the company, then these are the stickers for you! 
(IF YOU PURCHASE THE 11"X 36" STICKER AND SEND US A PHOTO OF THE STICKER ON YOUR VEHICLE/TRAILOR WE WILL REFUND YOU THE COST OF THE STICKER!)