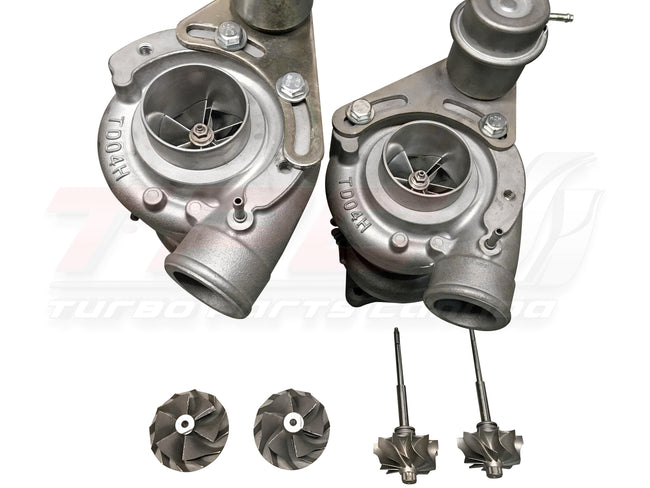 We took the already upgraded 19T turbos from a competitor and made them even bigger!!!
These came in with TD04 turbines and we Tig welded the housing to accept the larger TD04HL version. Along with that we replaced the 19T compressor wheel with a larger TD05 frame wheel. 
Contact us for your next turbo upgrades or service.
Stealth 3000GT Turbo upgrades