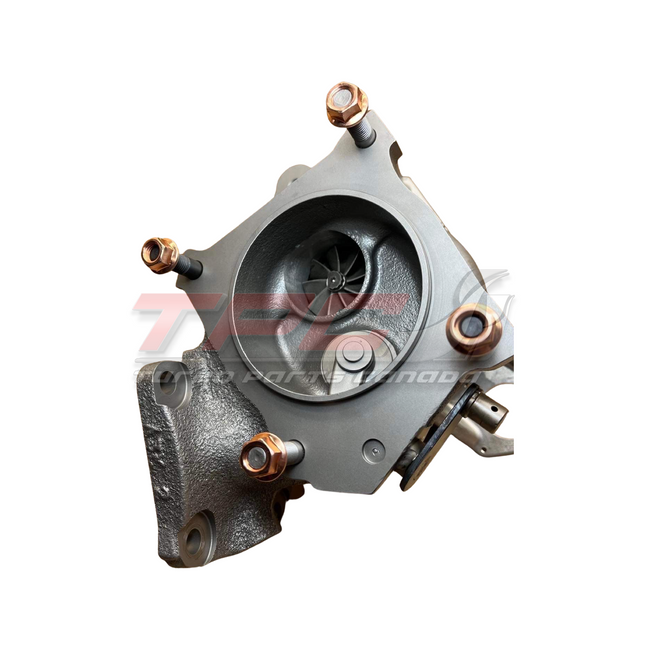 Honda Civic FK8 Type R Stage 1 Turbine Upgrade
Our goal with all turbocharger upgrades is to keep the great response from the factory by keeping the original housings that helps to achieve great spool times and remain 100% bolt on.
TPC now offers something that nobody else does! A simple Turbine wheel upgrade that allows you to hold boost alllll the way to redline. This means your peak WHP and PSI isn't just your peak anymore. IT will hold it the whole time meaning to more power drop for a fraction of the price.
For this upgrade the TPC team has performed CNC work on the turbine housing only to fit the largest wheels possible in the OEM housing. This makes it for a great upgrade for racers that have compressor wheel size restrictions in the class that they are racing in.
Our turbos only get the best upgraded bearings available on the market to ensure it gets the proper oiling under high boost. For this model the thrust bearing and collar gets a massive upgrade. All our turbos get the in house low and high speed balancing treatment to ensure the best reliability when boosting your car to it's limits.
OEM Part Number

49477-06100  49894-37102

Compressor Wheel

OEM 49mm x 58mm compressor wheel

Turbine Wheel Upgrade

Upgrade 48mm x 53mm

OEM 41mm x 46mm

Bearing Type Options

Journal Bearing (Water Cooled)

Upgraded Larger 360* Dual oil port thrust bearing and thrust collars installed

Engine

K20C1

Turbocharger Upgrades

Turbine housing CNC machined to accept larger turbine wheel

Potential Power

Maintain OEM peak power and boost throughout the whole powerband

Install Hardware Included

Exhaust bolts and nut

VSR Balanced

YES

Applications

Honda Civic  Type R

2017-Present
We offer TURBO / TUNE Packages via our dealers listed below. Please contact for more info.
**PLEASE CALL TO INQUIRE ABOUT STOCK AND BUILD TIMES**
Comes with a 1 year warranty
Customer has 2 months from date of purchase to return core for refund. Once we receive your core and confirm its rebuildable we will process your core refund. This usually takes 3-5 business days after receiving.
We ship World wide!
Check out our other website listings for more turbos available. If you don't see what you need just give us a call or email us.
Toll Free # 1-866-552-3477 EXT 1   
Local #      1-613-868-6801   
Service@turbopartscanada.ca
Honda FK8 Civic Type R Stage 1 Turbine Upgrade