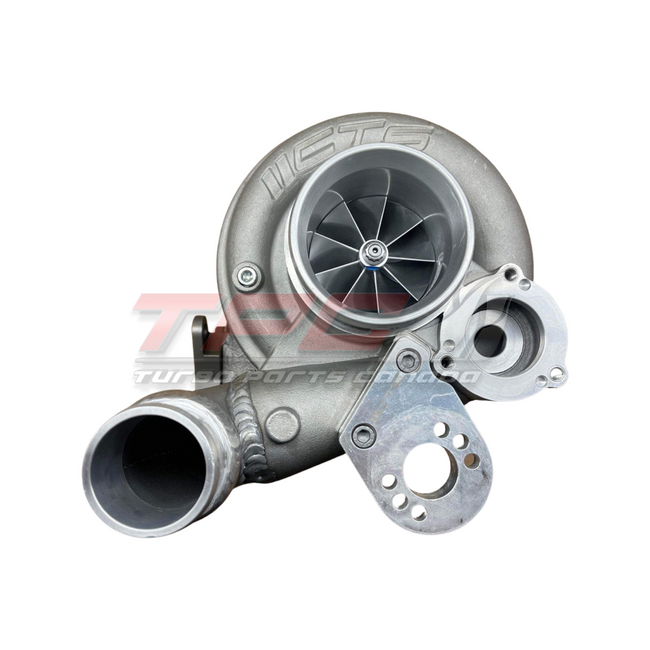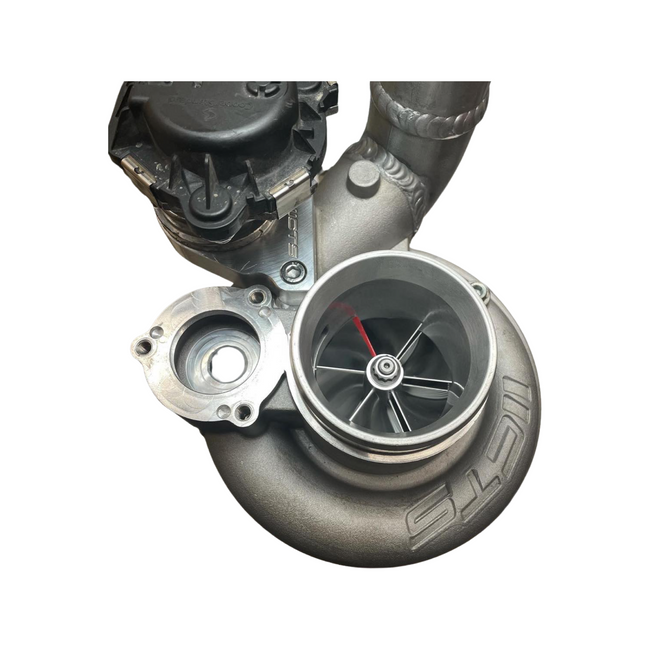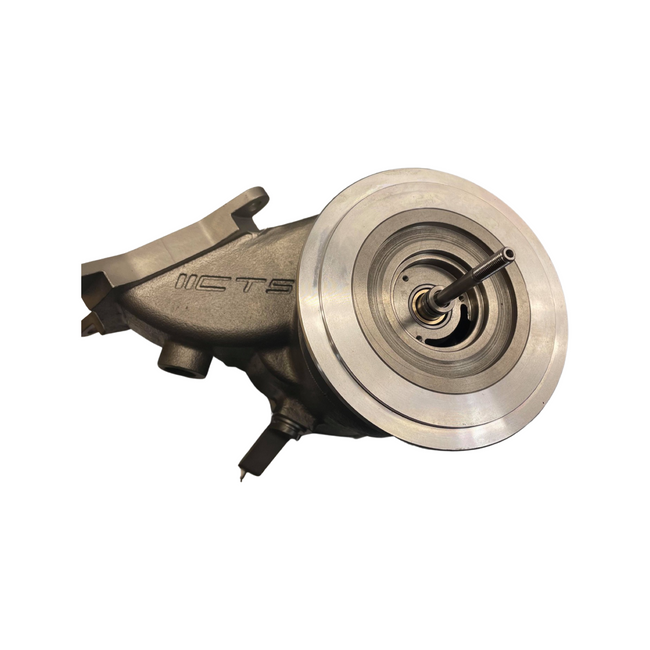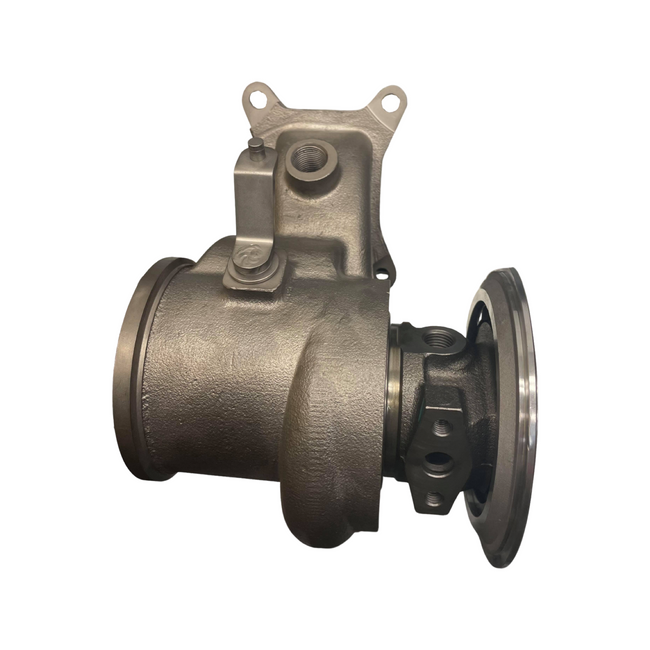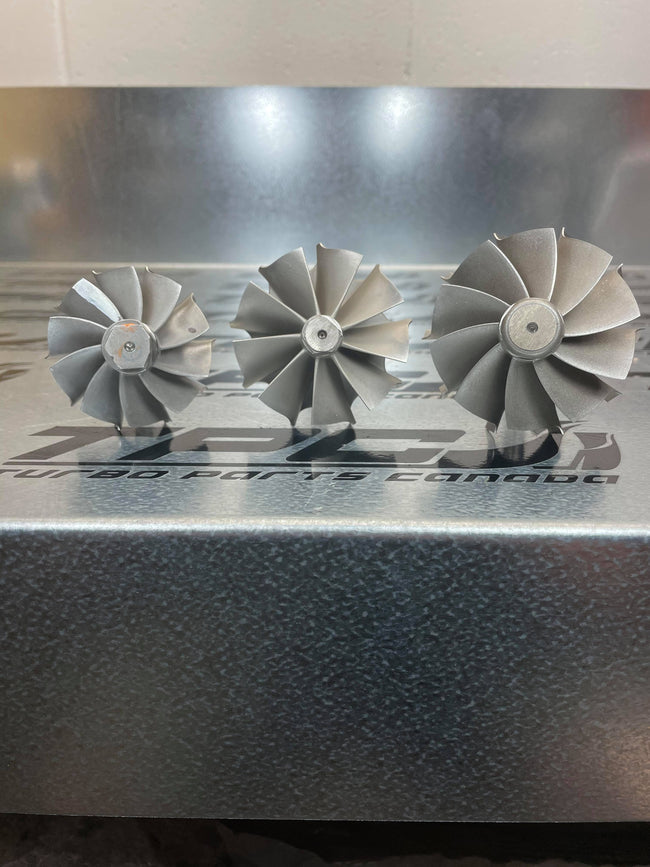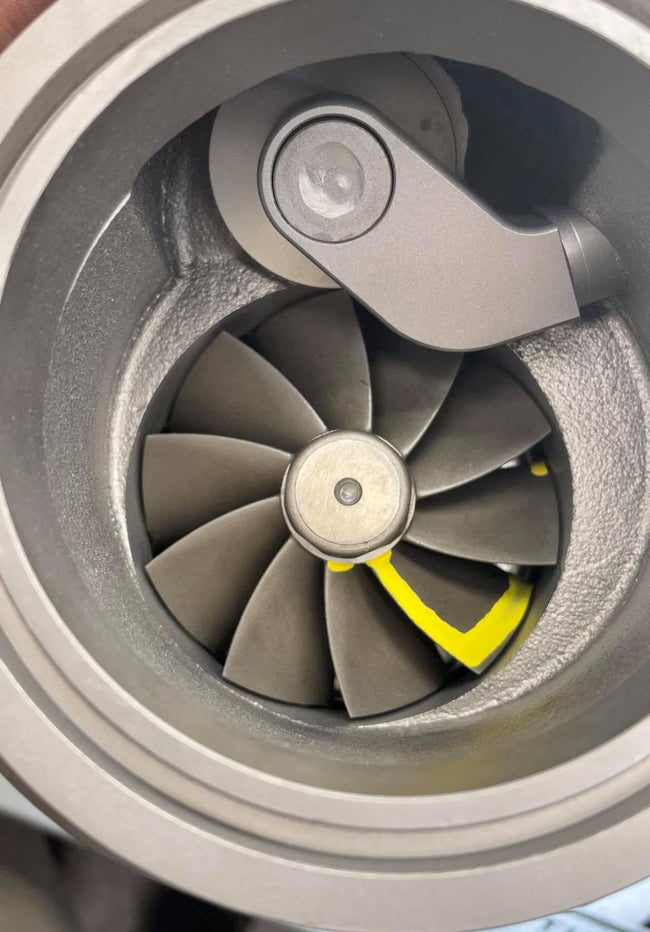 ***CTS Boss 700 Turbo Upgrades for the MQB family***
Our goal with all turbocharger upgrades is to keep the factory flanges and remain close to 100% bolt on like it was intended.
TPC now offers something that nobody else does!
Your Boss 700s can be upgraded to either a GT/G30-900 or a full on GT/G35 turbo.
But that's not all. You now have the option of going even bigger then a GT35 62mm turbine and fit a bigger PTE 66mm turbine… Yep that's right. We can go as big as a 6266 in the CTS housings.
-That being said. For the customers that would like a 6466 or 6766 in the Boss hot side with external waste gate provision, please contact us for more info. -
For these upgrades the TPC team will perform CNC work on the turbine and compressor housing to fit the wheels of your choice. This makes it for a great upgrade for users that want the best power to cost ratio while attempting to keep it all bolt on.
All our turbos get the in house low and high speed balancing treatment to ensure the best reliability when boosting your car to it's limits.
Compressor Wheel

G Series 900   62mm x 76mm

GT35R    62mm x 82mm

Turbine Wheel Upgrade

GT/G30 High flow 55mm 9 blade turbine

GT/G35 High flow 62mm 9 blade turbine

TPC custom PTE 66mm turbine wheel

Bearing Type Options

 Will reuse customers bearings if in good condition, or replace with our ceramic balls with brass cage BB cartridges

Application

CTS Boss 700  or 600 without ported shroud

Turbocharger Upgrades

 Turbine and compressor housings CNC machined to accept larger turbine wheel.

Potential Power

650+whp

Install Hardware Included

Oil / Water gaskets

VSR Balanced

   YES

Applications

MQB Boss 700 (500/600 require a sleeve in using the ported inlet.
We offer TURBO / TUNE Packages via our dealers. Please contact for more info.
**PLEASE CALL TO INQUIRE ABOUT STOCK AND BUILD TIMES**
Comes with a 1 year warranty
Customer has 2 months from date of purchase to return core for refund. Once we receive your core and confirm its rebuildable we will process your core refund. This usually takes 3-5 business days after receiving.
We ship World wide!
Check out our other website listings for more turbos available. If you don't see what you need just give us a call or email us.
Toll Free # 1-866-552-3477    
Local #      1-613-868-6801   
Service@turbopartscanada.ca
***NEW*** BOSS 700 Turbo Upgrades