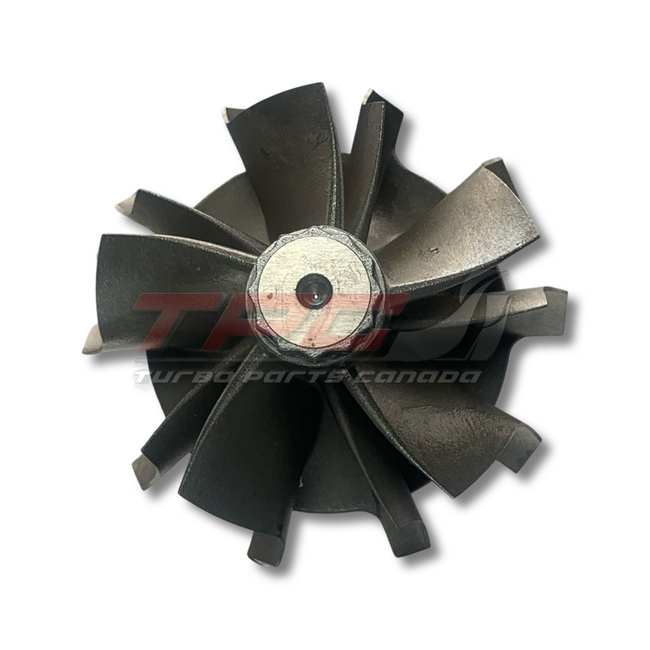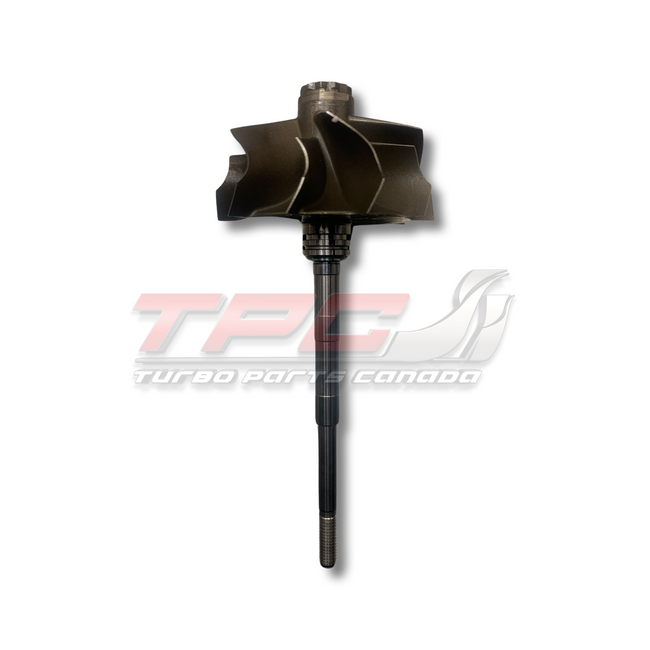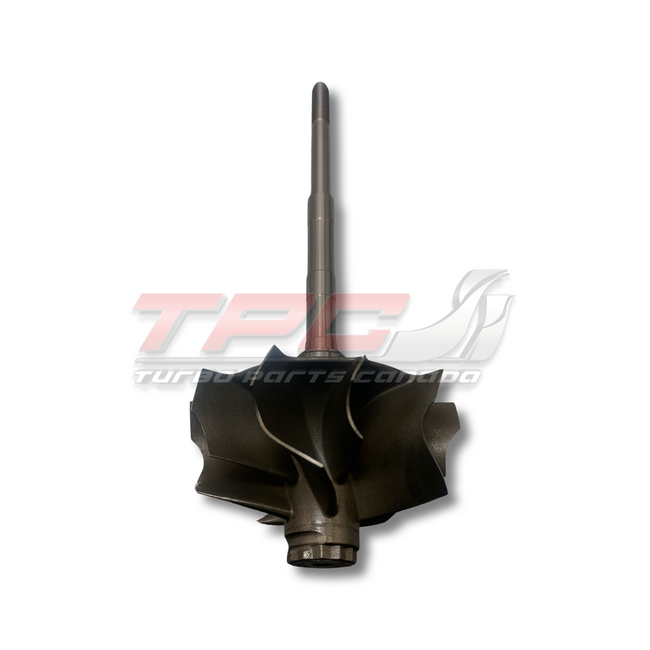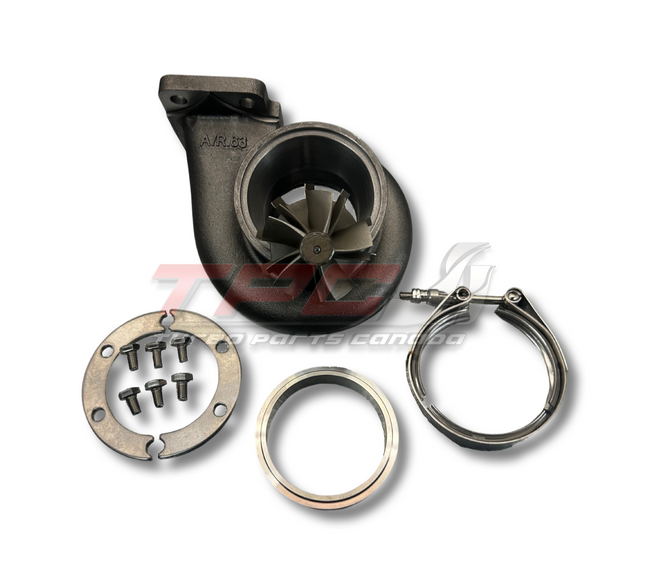 TPC is proud to introduce to you a 58mm 5+5 Xona inspired turbine wheel for any of your GT/GTX30 turbos. This turbine fits in between a 55mm GT30 and a 62mm GT35.  This is the perfect set up to get a little more out of your GT30 without having to go up to a GT35.
This new turbine wheel style design is to help release back pressure without sacrificing spool. In other words these act like a well designed clipped turbine wheel.
You can order just the turbine wheel if you are a hobbyist machinist looking to do your own machining. (Drawings will be included)

You can also buy the turbine wheel with a pre machined GT30 .64 A/R T3/V Band or a GT30 .82 A/R T3/V Band turbine housing.  These kits come with the 58mm turbine wheel, pre machined turbine housing, V Band flange, clamp and the hardware to fasten your CHRA to the housing.
Other turbine housing options available, please contact service@turbopartscanada.ca for details.
58mm 06H specs:
Inducer Diameter : 67.2 mm

Exducer Diameter: 58.8 mm

Shaft OD (Ball Bearing) :This only for GT30 Ball Bearing Cartridge's

Shaft OD (Compressor Wheel): 6 mm
 -Please contact us if you're unsure if this will fit your application-
If you would like TPC to install this turbine wheel for you with a rebuild please contact us for a quote and estimated delivery date. 
***New*** 58mm UHF Head for GT/GTX30 Application