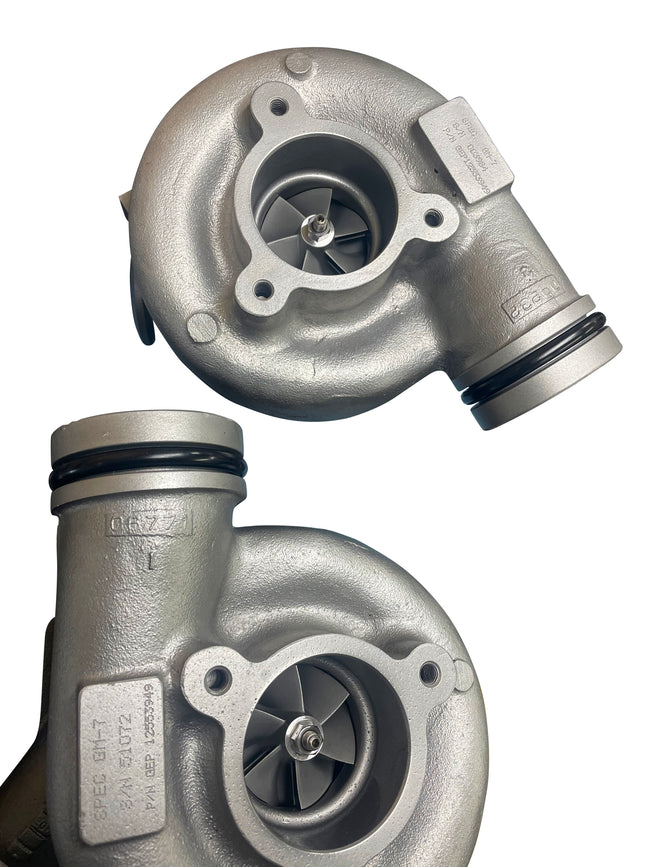 Rebuilt H1 Hummer turbocharger.
Turbo not performing like it should, down on power? We can get you to da choppa in no time with our rebuilt H1 Turbocharger!!!
We require you to send us your turbo.
Remanufactured Genuine IHI RHC6 Turbocharger. 
Comes with a 1 year unlimited mileage warranty. 
New bearings, New Seals, Media blasting, Ultrasonic cleaning, High speed balancing and premium packaging.
We ship World wide!
Part Number

GM6

Previous Part Number

Year/OE Number

1996-02

10241690, 12530339, 599TC21002000 650006

Description

GMC Van and AM General Hummer H1 Turbo

Turbo Model

RHC6

Displacement

6.5L, V8, Diesel

Engine

K/W

 

Manufacturer

IHI

Engine Manufacture

GM

Fuel

Diesel

Applications

1996-00 Van GMC K-Trucks with 6.5 Liter

1996-02 GMC Van, AM General Hummer H1 Turbo

 
Check out our other website listings for more turbos available. If you don't see what you need just give us a call or email us.
Toll Free # 1-866-552-3477     Dieselsales@TurboPartsCanada.ca
Local #      1-613-978-6801     Customerservice@TurboPartsCanada.ca
Rebuilt 1996-02 GMC Van, AM General Hummer H1 Turbo RHC6 Turbo 10241690 GM6