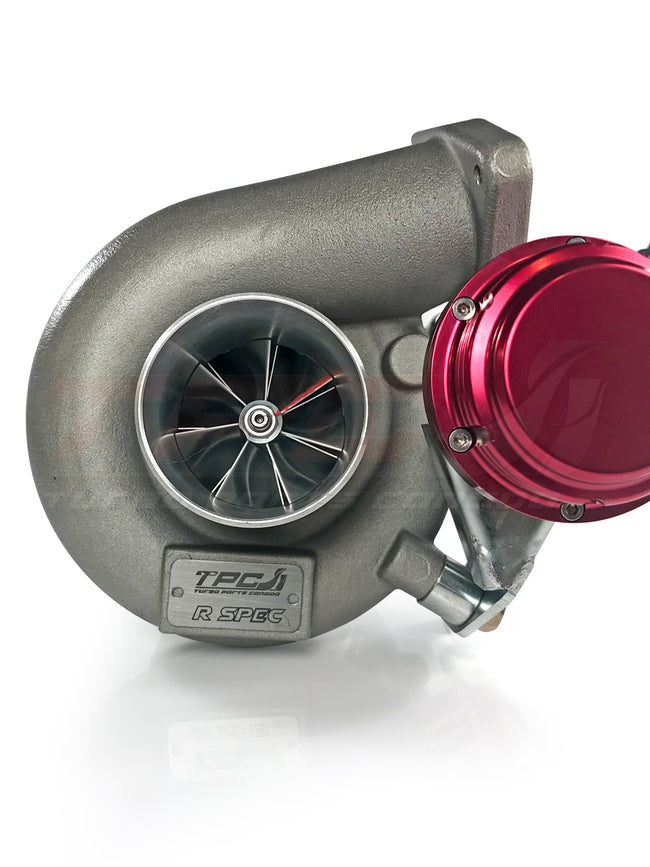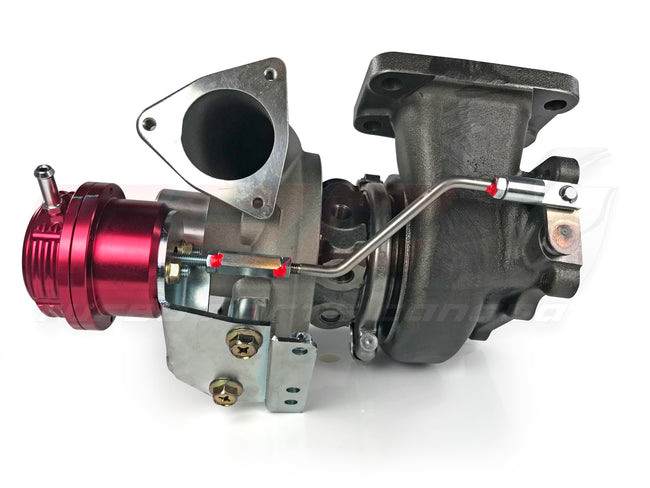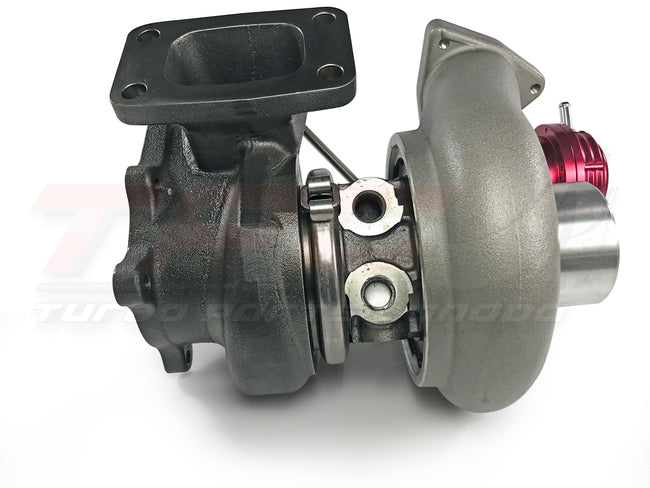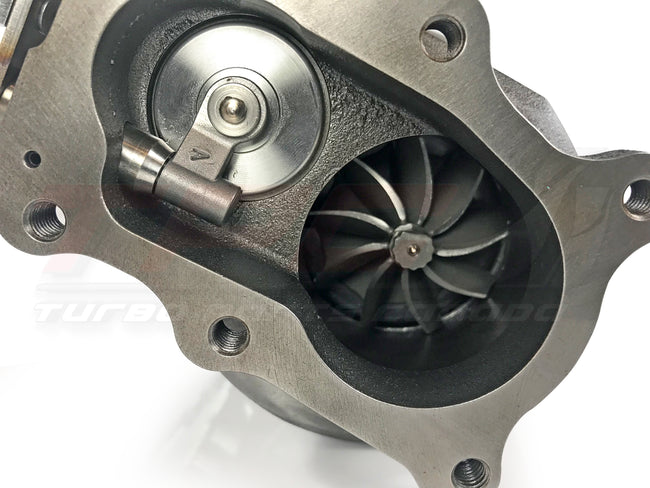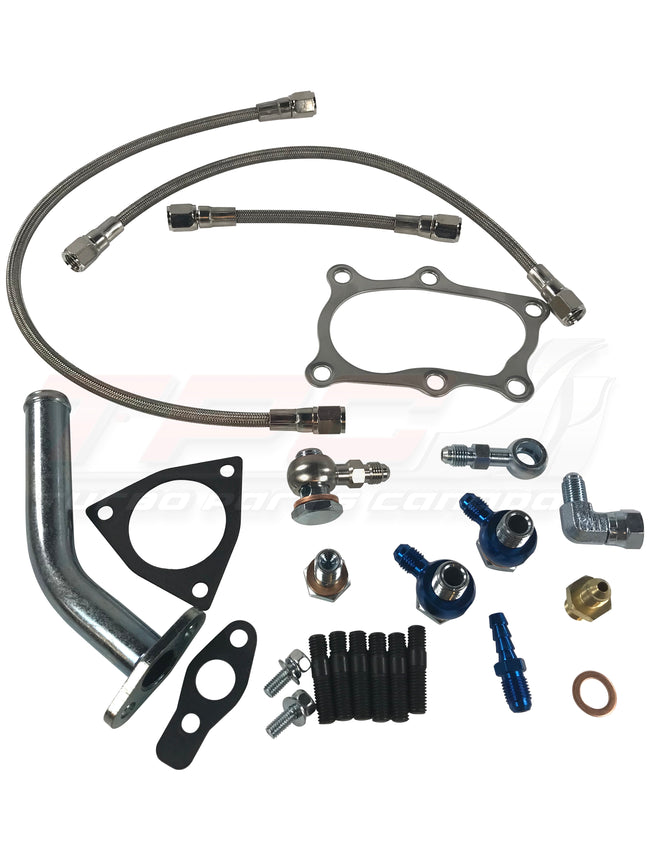 This R Spec turbo simply has the biggest wheels we could fit in stock location. 
Simple build with bolt on's has made 432/413 to the wheels on 20psi 94/meth
We have faith that the RB community can do the same. We are offering 200$ off for a dyno sheet supplied by customer that meets are requirements of supporting mods.
If you want something that favors more spool we also have  a R Spec that has smaller turbine wheel.
100% bolt on 
Upgraded 1bar actuator 
Complete Install kit included
Built and VSR High Speed Balanced in house
Nissan Skyline RB20 RB25 R Spec Turbo