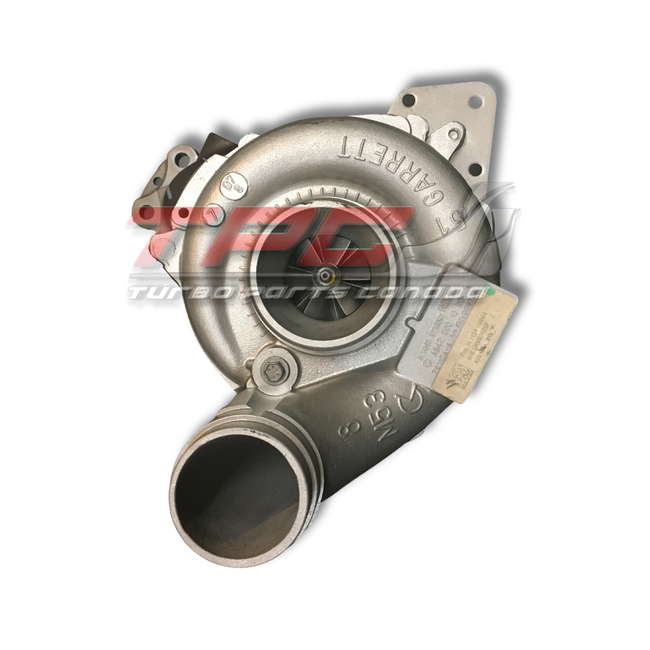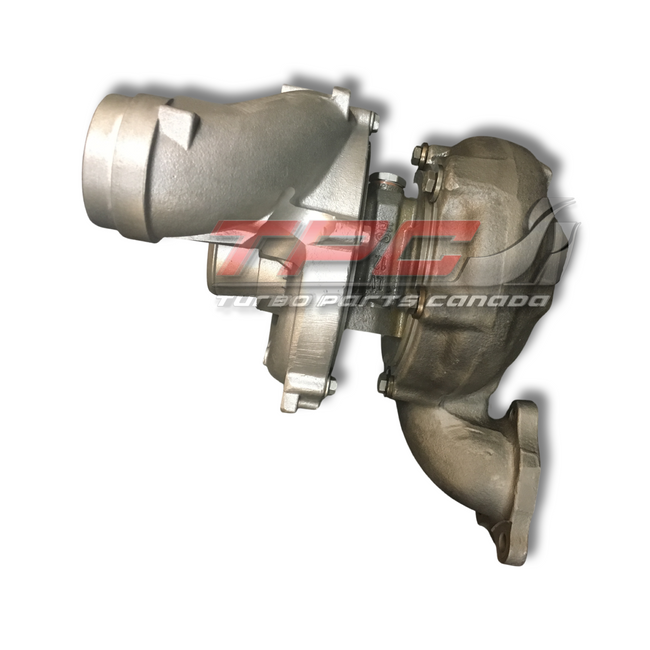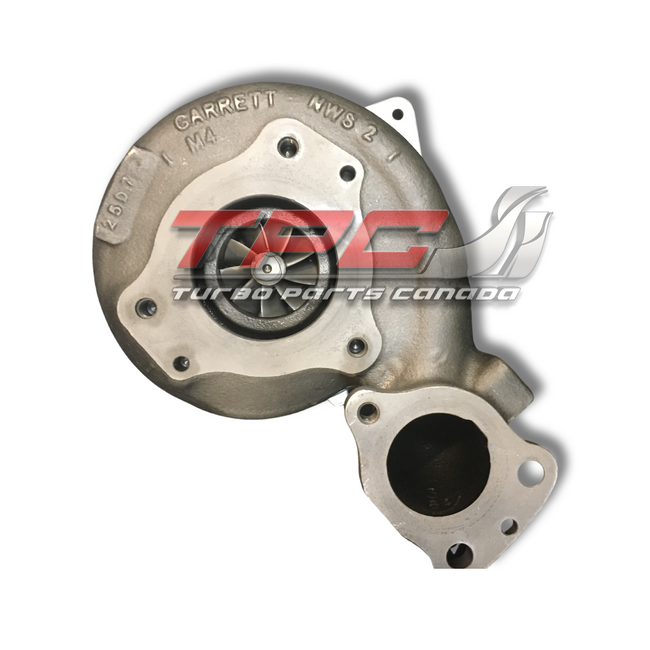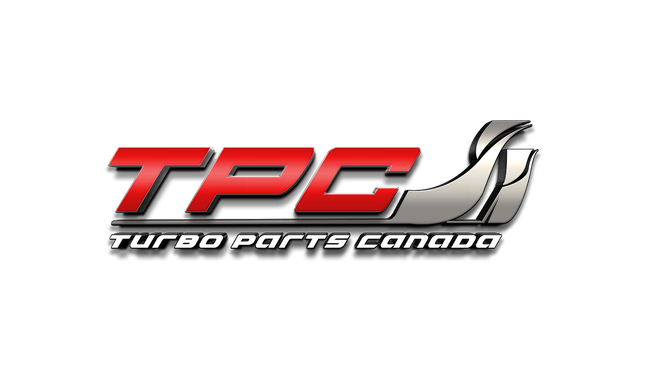 Honeywell Garrett GTB2056VK turbocharger for the Mercedes 3.0L 0M642-LS Bluetec diesel engine. This unit is a direct replacement for turbochargers equipped on OM642-LS engines and comes with a threaded port for the Bluetec EGT probe found on the 2008.5-2014 production years. This turbocharger is a genuine Honeywell/Garrett unit that is a direct fit replacement for the turbocharger that was installed at the factory. These Bluetec engines run at very high temperatures, and are designed to rack up hundreds of thousands of miles in a commercial capacity. Oil sludge can build up over time and the oil separator (which Mercedes has updated no less than 10 times) can allow some superheated oil vapor to enter the turbocharger if maintenance has not been precise and thorough. To avoid doing this repair again, we suggest having the shop perform a full engine flush prior to installation. Be sure as well to use Mercedes-approved oil and change at least as often as suggested. This turbocharger comes complete with a new "HELLA" black box electronic actuator. To receive credit for your core, your original actuator must still be installed when your core is returned.  
Guaranteed exact fit.
Brand New Genuine Garrett GTB2060VKLR, GTB2060VK Turbocharger. 
**PLEASE CALL TO CHECK ON AVAILABILITY & PRICING**
Comes with a 1 year unlimited mileage warranty. 
We ship World wide!
Part Number

802774-5005S

Previous Part Number

802774-0004, 802774-0005, 802774-5004S, 802774-0006, 802774-5004S, 802774-5006S, 802774-5007S 802774-5008S

Year/OE Number

2011-16


A6420901686, A6420901186, 642-090-10-86, 642-090-10-86-80, 642-090-11-86, 642-090-11-86-80, 642-090-13-86, 642-090-13-86-60, 642-090-13-86-80, 642-090-13-86-88, 642-090-16-86, 642-090-16-86-80, 642-090-93-80, 642-090-93-80-80, 6420901086, 642090108680, 6420901186, 642090118680, 6420901386, 642090138660, 642090138680, 642090138688, 6420901686, 642090168680, 6420909380, 6420909380806

Description

Mercedes Benz GL350, ML350, S350 BlueTEC, Dual Ceramic Ball-Bearing

Turbo Model

GTB2060VKLR, GTB2060VK

Displacement

3.0L, 3000 ccm, 6 Cylinders, 24 Valves

Engine

OM642LS, OM642 LS Euro 5, 642867, 642826, 642858, 642854, 642853, 642852, 642850, 642838 Euro V, OM642LS Euro III

K/W

190/258

Manufacturer

Honeywell-Garrett

Engine Manufacture

Mercedes Benz

Fuel

Diesel

Applications

2011-16 Mercedes Benz ML 350 BlueTEC Sport (166) 4matic with OM642LS Euro 5 Engine

2010-16 Mercedes Benz GL 350 CDI (X164) with OM642LS Euro 5 Engine

2012-16 Mercedes Benz GLK 350 CDI (X204) 4matic with OM642LS Euro 5 Engine

2011-16 Mercedes Benz S 350 BlueTEC (W221) 4matic with OM642LS Euro 5 Engine

 
Check out our other website listings for more turbos available. If you don't see what you need just give us a call or email us.
Toll Free # 1-866-552-3477     Dieselsales@TurboPartsCanada.ca
Local #      1-613-978-6801     Customerservice@TurboPartsCanada.ca
New 2011-16 Mercedes Benz GL350, ML350, S350 GTB2060VKLR Turbo 802774-0005