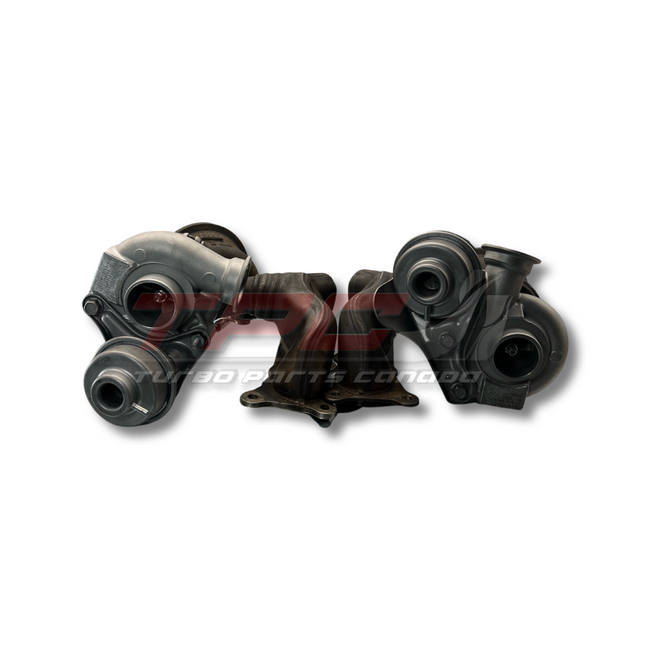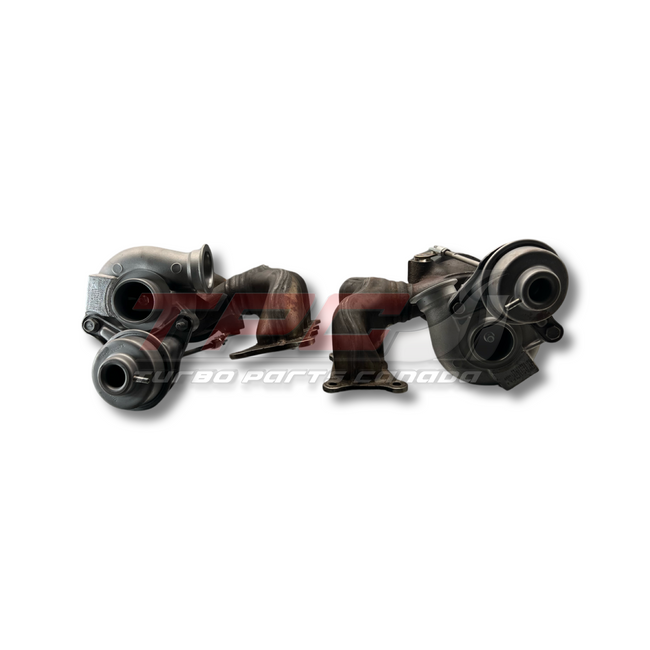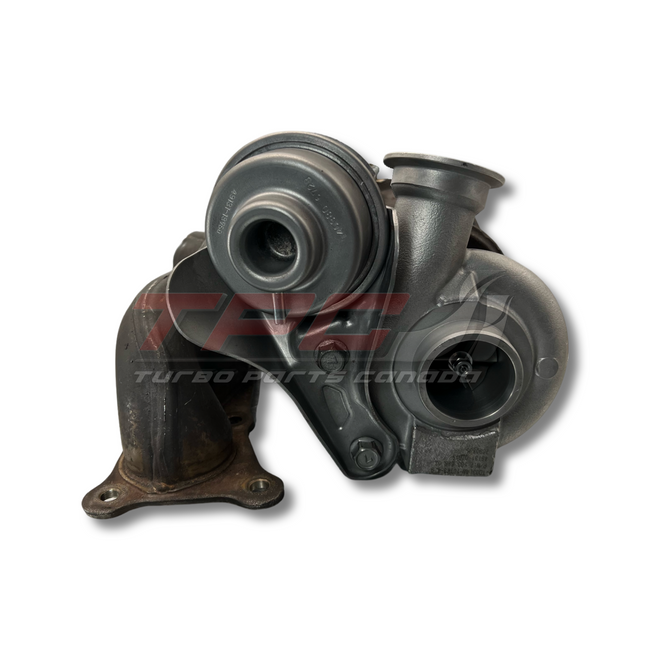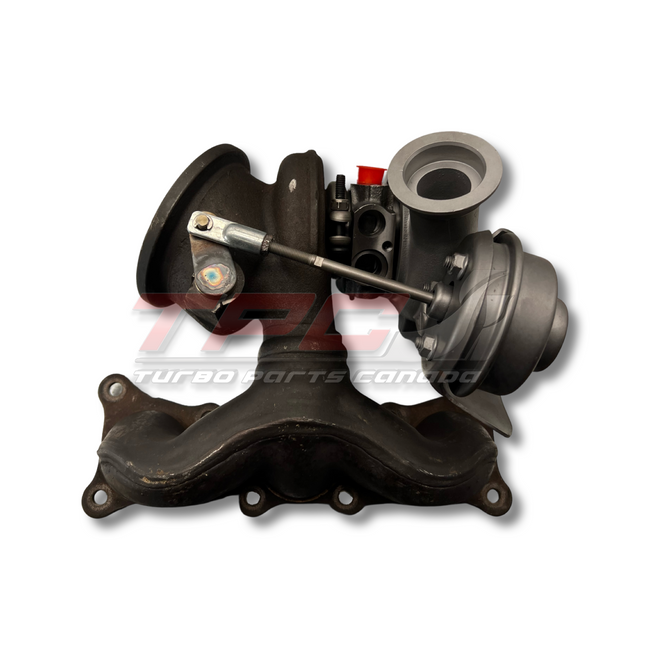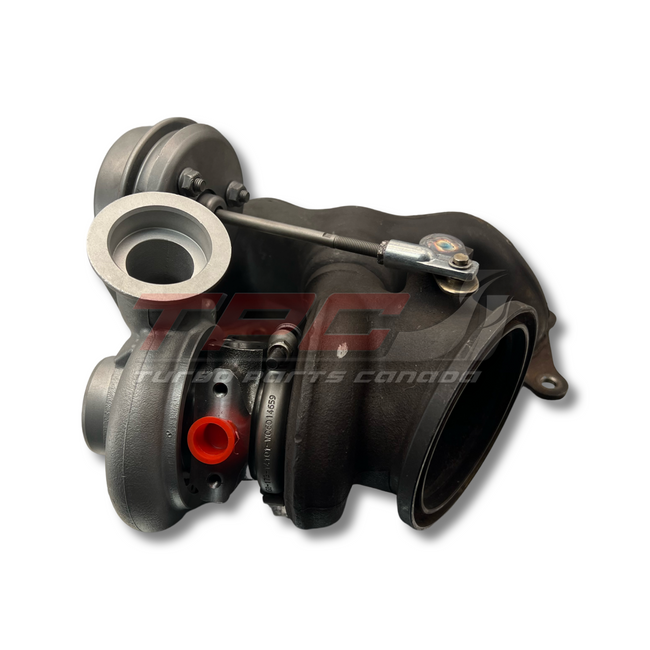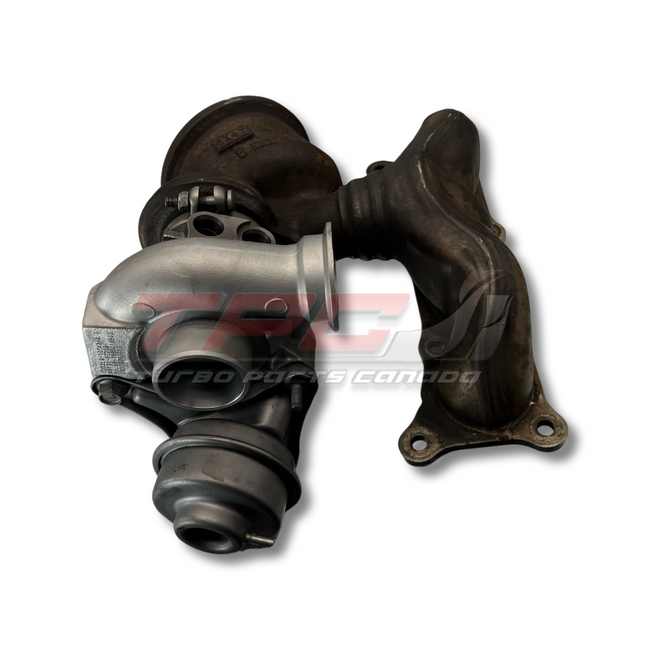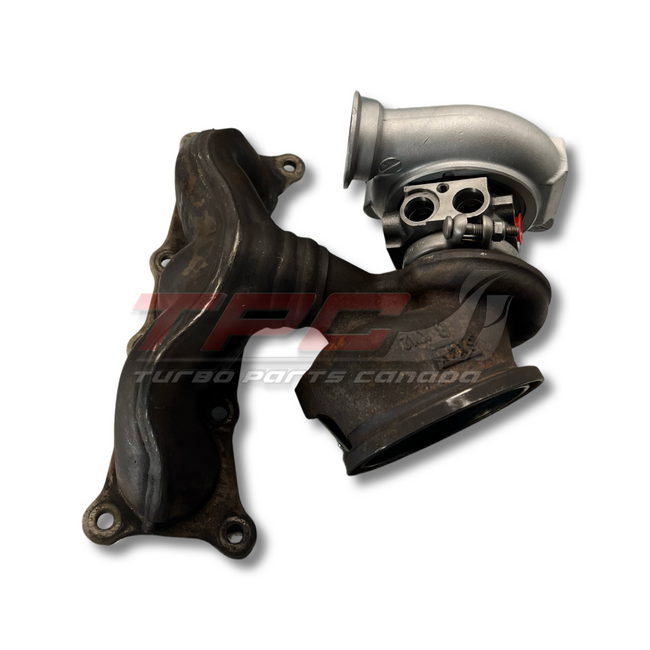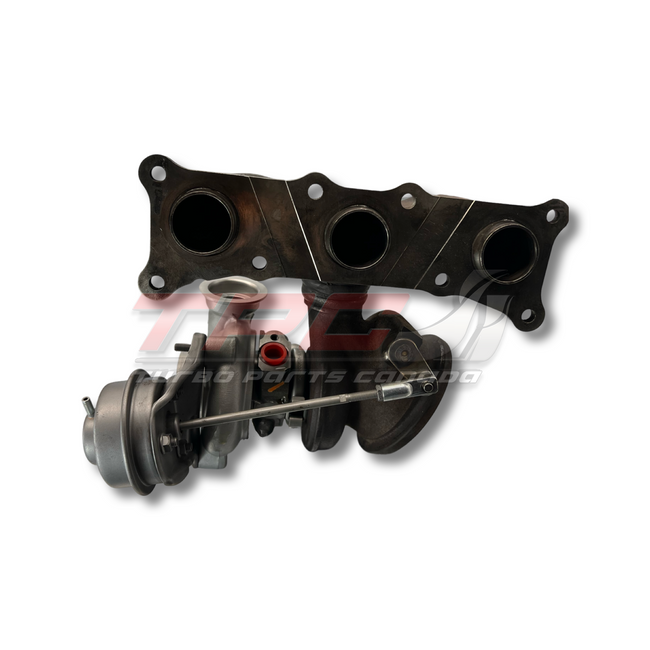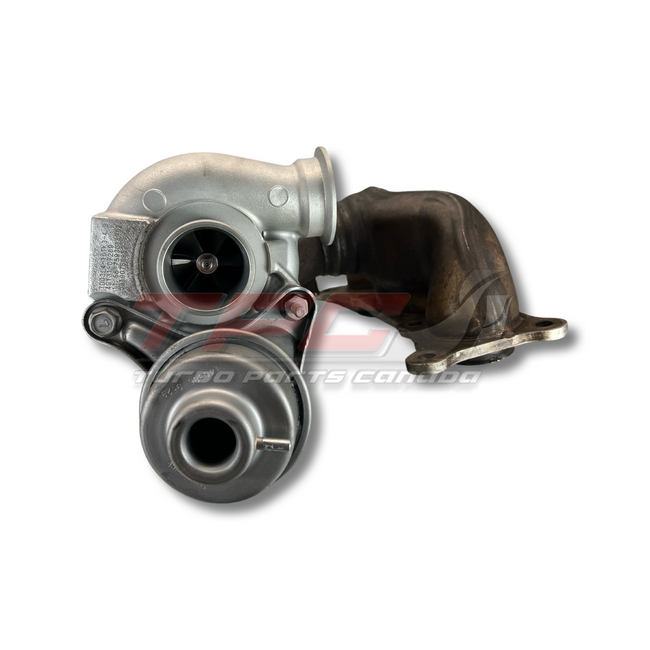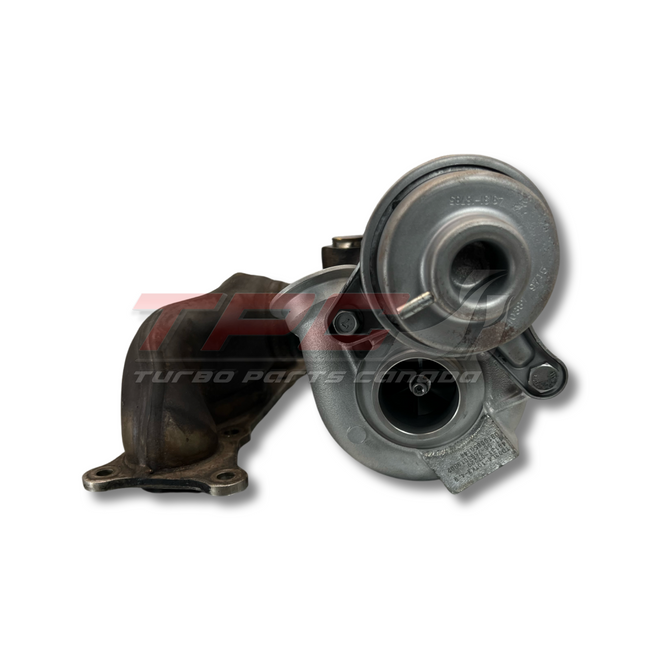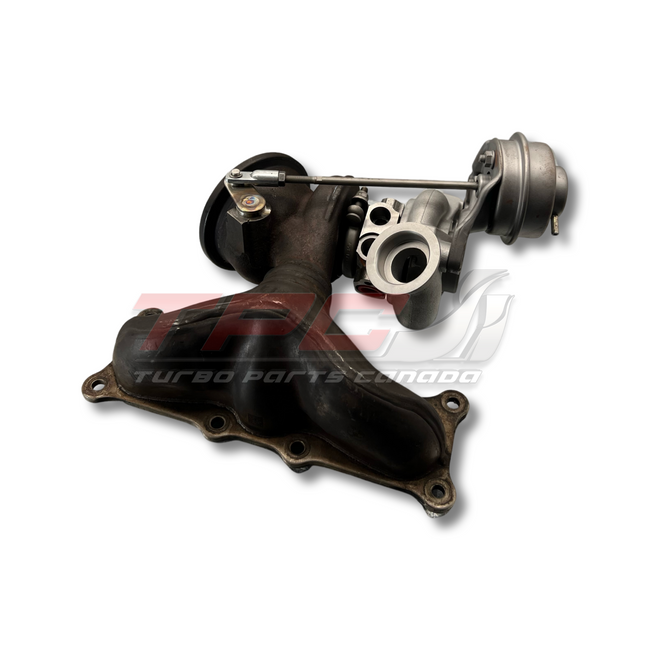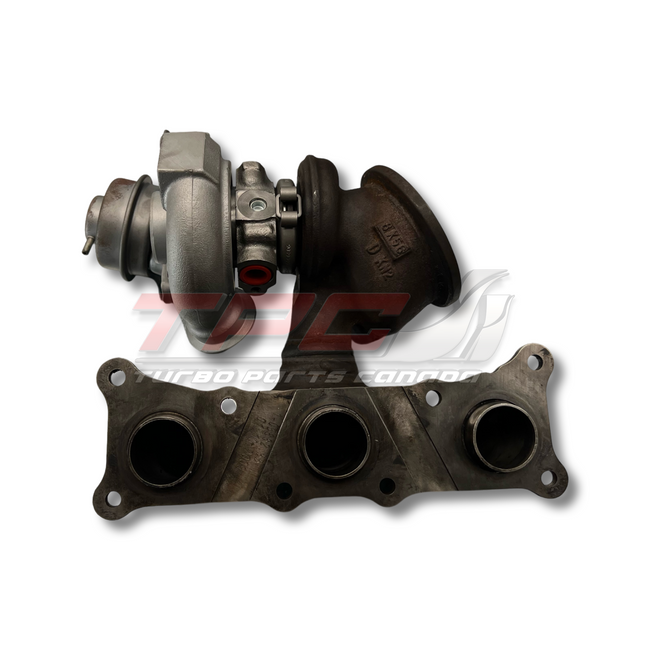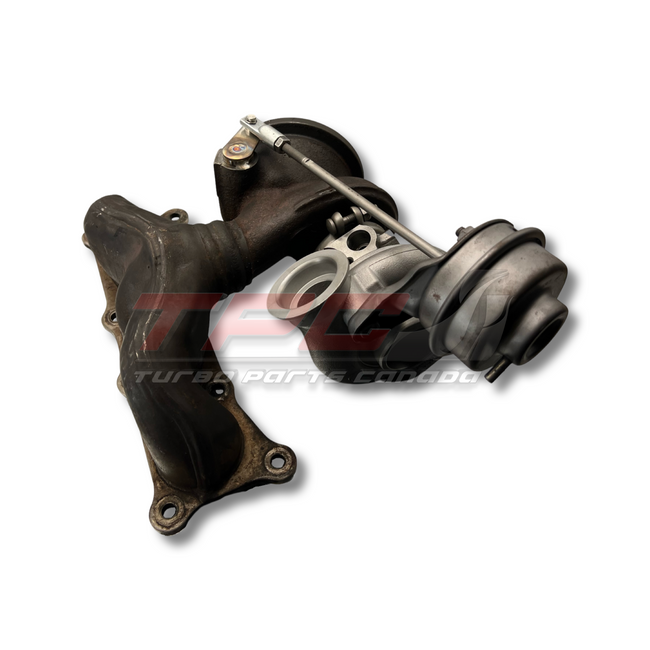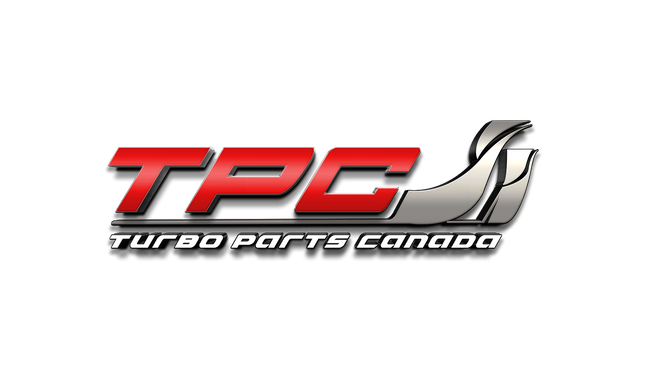 Does you N54 equipped car have turbos that are leaking oil? Making noise? Wastegate rattling?
We can rebuild your turbos and repair the wastegates for you and have your car running as good as new. Rebuild includes new chra and waste repairs.
All rebuilt turbos are cleaned, rebuilt, balanced and re-assembled in house.
PLEASE NOTE YOUR YEAR, MAKE, MODEL WHEN ORDERING.

Our rebuilt turbos come with a 1 year warranty.
 https://www.youtube.com/watch?v=3Sl9BDuMPf4
OEM Part Number

FRONT CYL 1-3 11 65 7 563 692 ALL N54

REAR CYL 4-6 11 65 7 593 016 3 SERIES

REAR CYL 4-6 11 65 7 593 017 1/5/z4 SERIES

Compressor Wheel

OEM

Turbine Wheel

OEM

Bearing Type Options

 Journal Bearing (Water Cooled)

Engine

N54

Turbocharger Upgrades

OEM

Potential Power

OEM

Install Hardware Included

   NO

VSR Balanced

   YES

Applications

2008-2011 135

2008-2013 335

2008-2010 535

2009-2016 Z4
**PLEASE CALL TO CHECK ON BUILD TIMES**
Comes with a 1 year warranty
New bearings, New Seals, High speed balancing and premium packaging.
Customer has 2 months from date of purchase to return core for refund. Once we receive your core and confirm its rebuildable we will process your core refund. This usually takes 3-4 business days after receiving.  Core must be returned with TPC CORE RETURN FORM.
We ship World wide!
Check out our other website listings for more turbos available. If you don't see what you need just give us a call or email us.
Toll Free # 1-866-552-3477 EXT 1  
Local #      1-613-868-6801   
N54 REBUILT TURBOCHARGERS