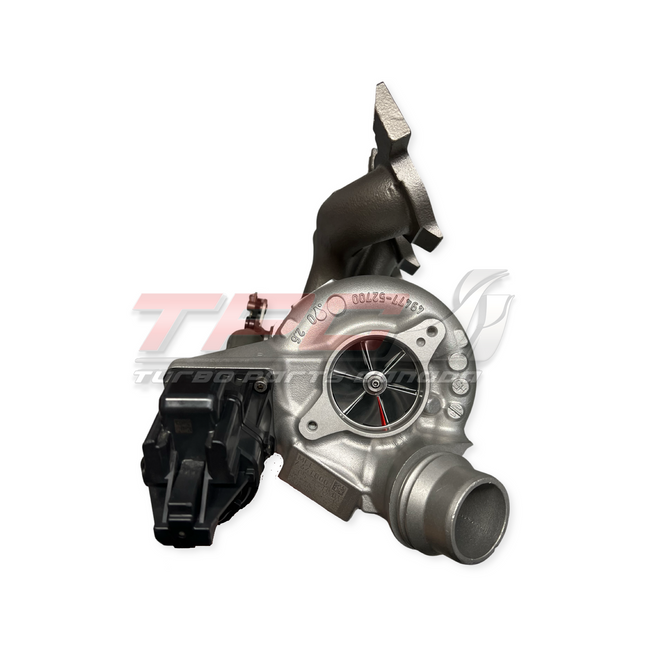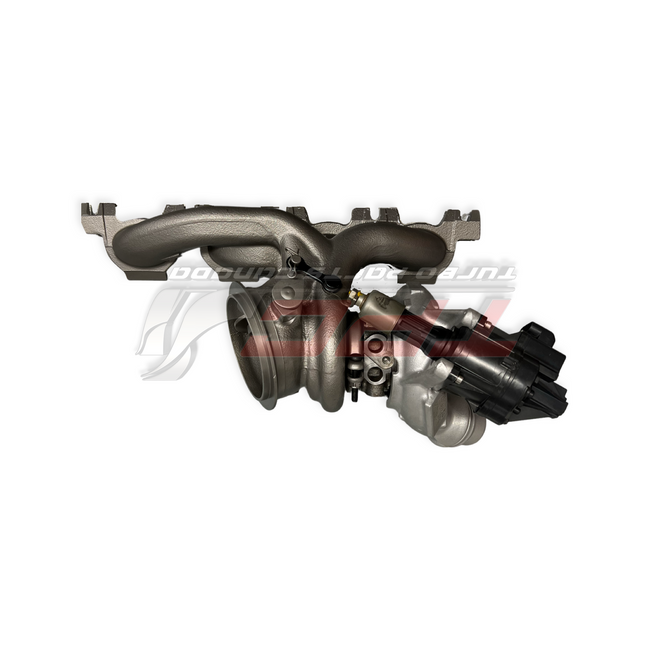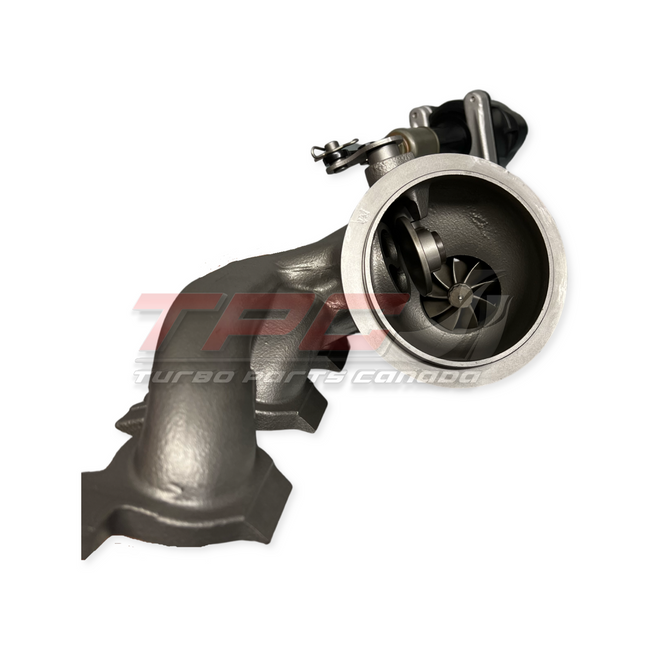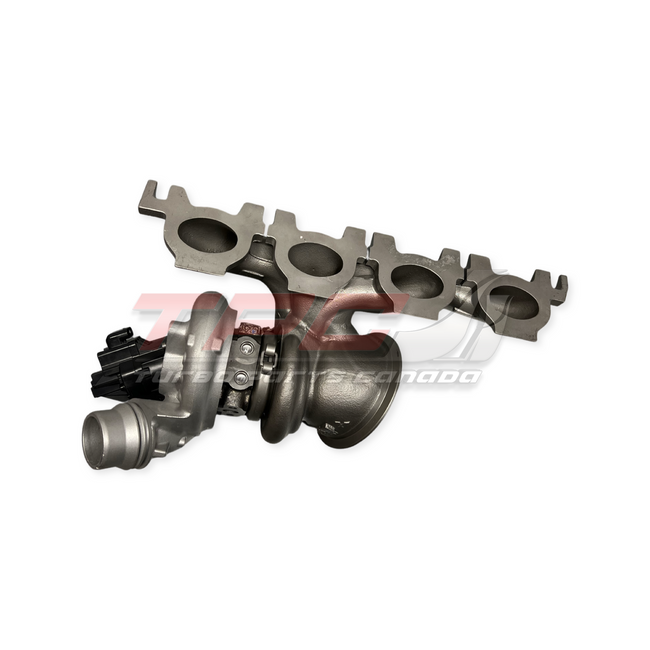 TPCs upgraded Mini cooper turbo includes an upgraded OEM sized 9 blade turbine wheel for quick response and a 50MM 6+6 compressor wheel for increased air flow.  An upgraded 360 degree thrust bearing is part of our upgrade to keep the turbo running for years to come.
This unit is still under BETA testing but one can expect a 35-55whp gain throughout the entire powerband making a light car like the Mini it will be faster and more fun to drive.
High Speed balanced in house on our VSR balancing machine.
Fits the  2L engine.
Mini Cooper 2015-19
Mini Cooper Clubman 2016-19
Mini Cooper Countryman 2017-20
Mini Cooper JC Works 2020
OEM Part Number

 49477-02231

Compressor Wheel

50MM 6+6 BILLET

Turbine Wheel

UPGRADE 9 BLADE QUICK SPOOL

Bearing Type Options

UPGRADED JOURNAL BEARING

Engine

2L

Turbocharger Upgrades

UPGRADED COMPRESSOR WHEEL, UPGRADED TURBINE WHEEL, UPGRADED BEARING SYSTEM

Potential Power

35-55WHP MORE THAN TUNED OEM TURBO

Install Hardware Included

NO

VSR Balanced

YES

Applications

 Mini Cooper 2015-19

 2016-2019 Mini Cooper Clubman

2017-2020 Mini Cooper Countryman

2020 Mini Cooper JC Works

2016-2020 BMW X1

Turbine Housings

OEM
**PLEASE CALL TO INQUIRE ABOUT STOCK AND BUILD TIMES**
Comes with a 1 year warranty
Customer has 2 months from date of purchase to return core for refund. Once we receive your core and confirm its rebuildable we will process your core refund. This usually takes 3-5 business days after receiving. Core must be returned with TPC CORE RETURN FORM.
We ship World wide!
Check out our other website listings for more turbos available. If you don't see what you need just give us a call or email us.
Toll Free # 1-866-552-3477 EXT 1
Local #      1-613-868-6801   
Service@turbopartscanada.ca
MINI COOPER UPGRADED TURBOCHARGER