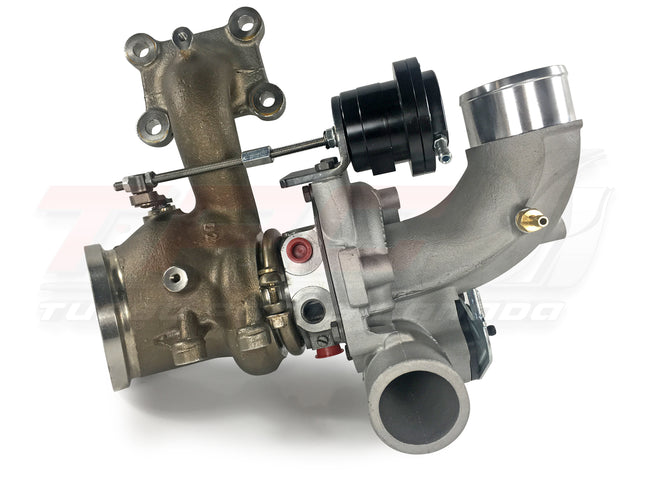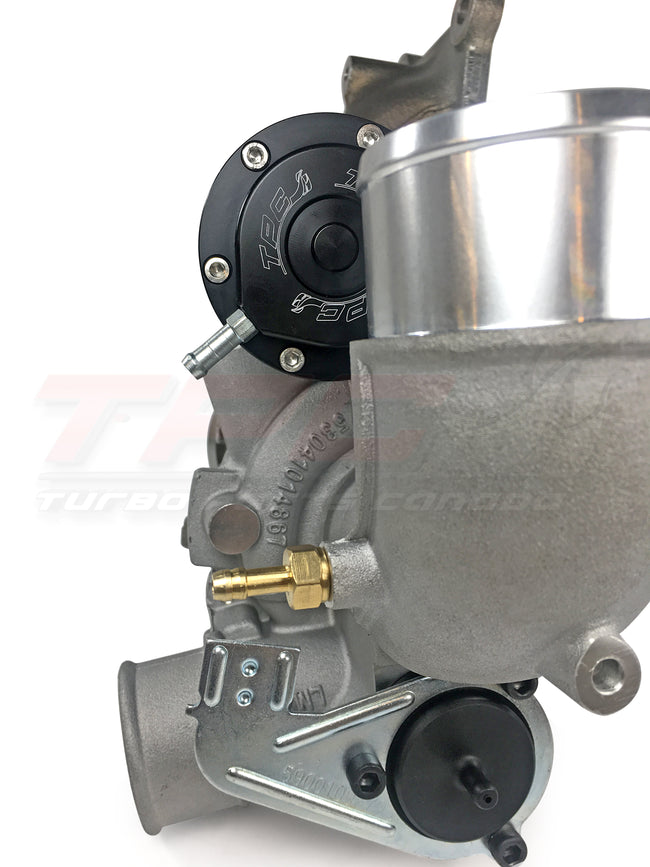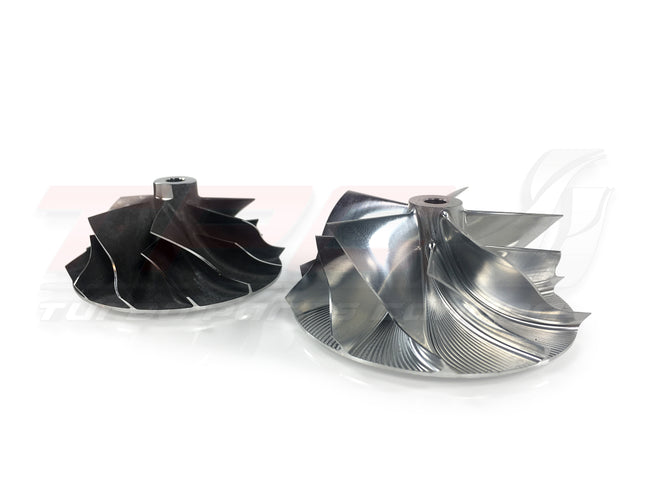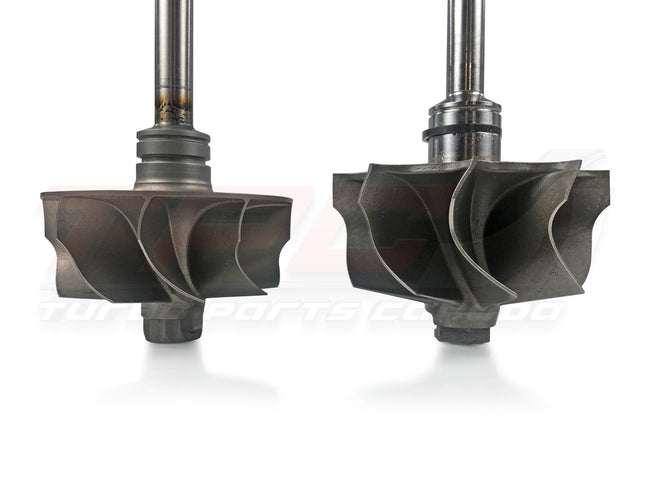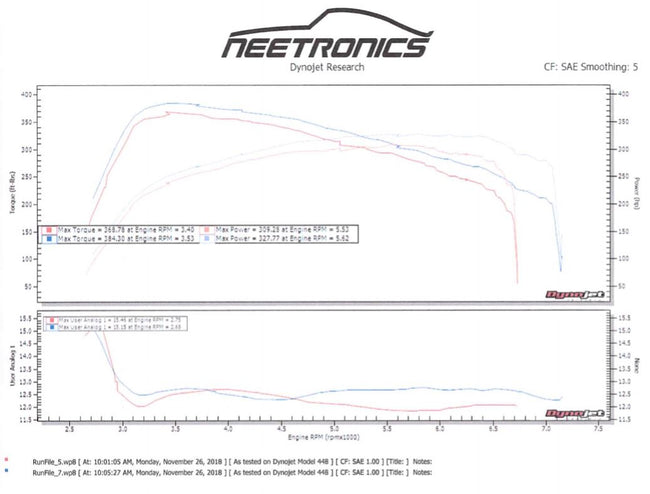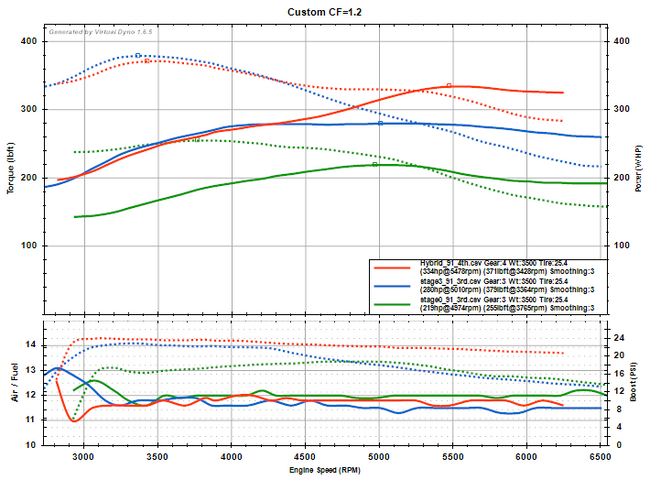 The largest compressor wheel that could possibly be installed is present with the best flowing 9 blade K04 turbine wheel on the market making 325whp on pump gas with meth.
Compressor wheel is upgraded to 50mm from 40mm and the turbine wheel is upgraded to 46mm from 40mm
The weak OEM thrust bearing system has been replaced with our upgraded thrust bearing assembly to ensure reliability and performance.
All turbos are balanced on our high speed VSR balancing machine and  will be supplied with a 1 year warranty. 
TPC Inc can supply you with an upgraded 14psi actuator for only $125 extra with the purchase of this turbo. 
Exhaust gaskets, studs, nuts as well as any electronics are NOT included in the price of the turbo.
High Speed balanced in house on our VSR balancing machine.
Dyno graph shows power output on 94 and 94 + meth.
PLEASE CONTACT US FOR MORE INFO AND BUILD TIMES.
OEM Part Number

14031313-101/109

Compressor Wheel

50MM

Turbine Wheel

46MM

Bearing Type Options

UPGRADED JOURNAL BEARINGS

Engine

 LF3/LF4

Turbocharger Upgrades

UPGRADED COMPRESSOR WHEEL, TURBINE WHEEL AND BEARING SYSTEM

Potential Power

350WHP+ WITH SUPPORTING MODS

Install Hardware Included

NO

VSR Balanced

YES

Applications

2013-2016 FOCUS ST

OTHER 2L EQUIPPED FORD/LINCOLN CARS/SUVS

Turbine Housings

OEM
**PLEASE CALL TO INQUIRE ABOUT STOCK AND BUILD TIMES**
Comes with a 1 year warranty
Customer has 2 months from date of purchase to return core for refund. Once we receive your core and confirm its rebuildable we will process your core refund. This usually takes 3-5 business days after receiving. Core must be returned with TPC CORE RETURN FORM.
We ship World wide!
Check out our other website listings for more turbos available. If you don't see what you need just give us a call or email us.
Toll Free # 1-866-552-3477 EXT 1
Local #      1-613-868-6801   
Service@turbopartscanada.ca
Ford Focus ST Turbo Upgrade