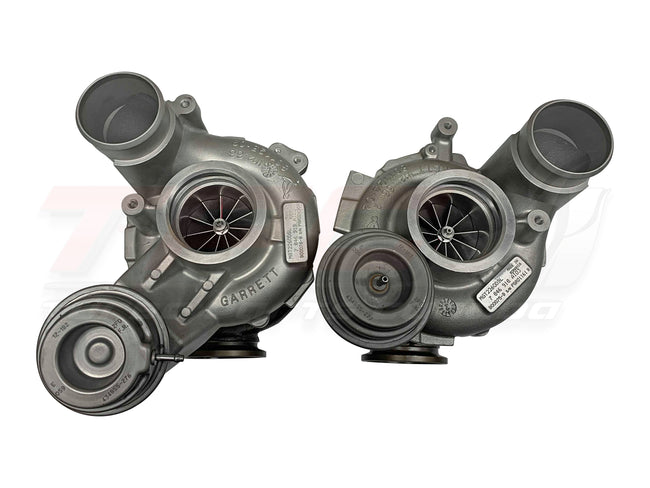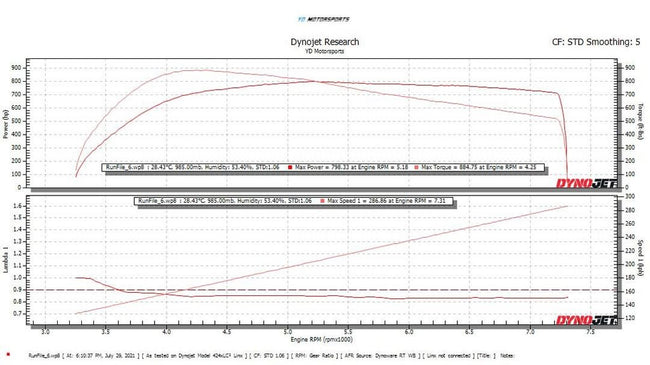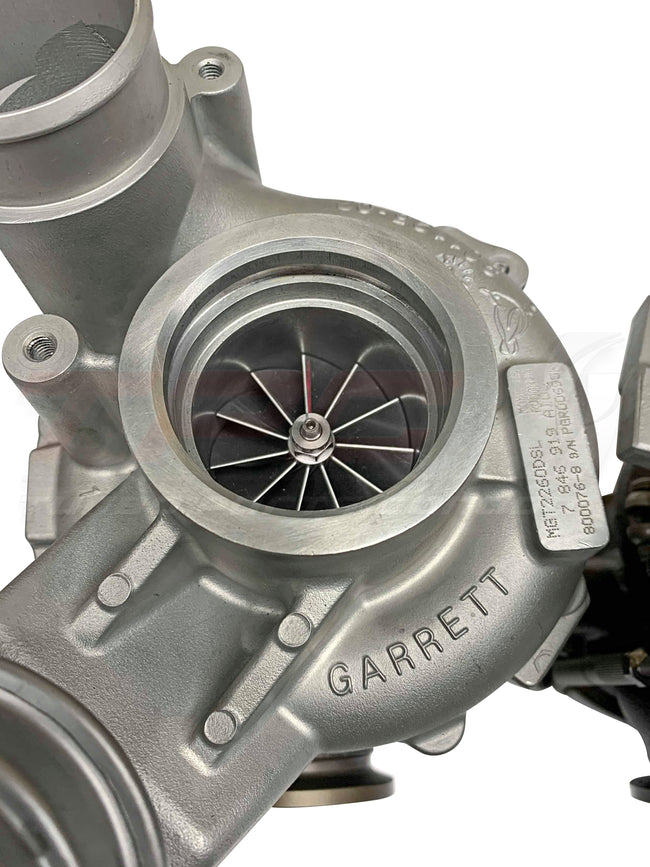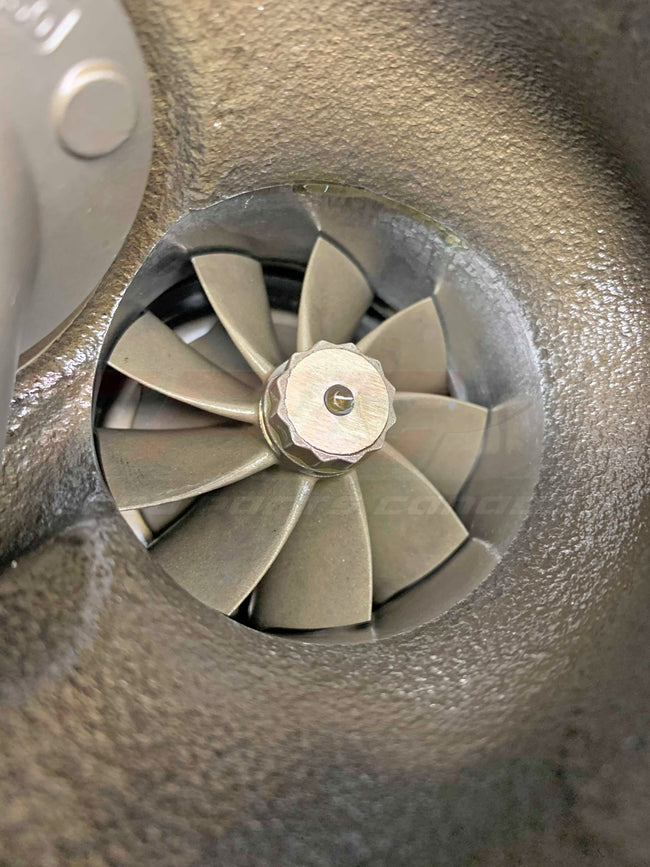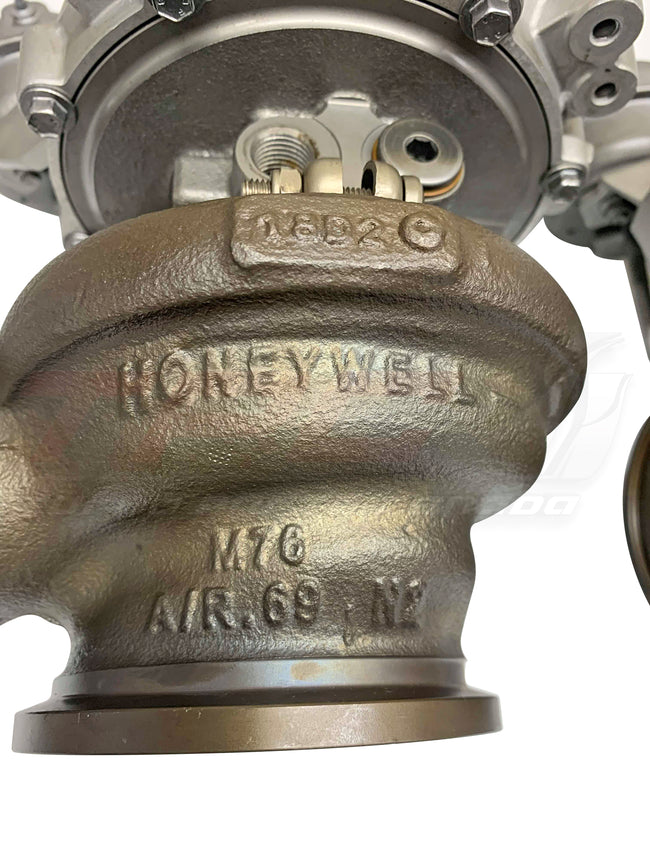 IN STOCK, READY TO SHIP
Simply the biggest wheels we machine these housings to fit. If you want to keep the best spool to power ratio this is the set for you and your F10. Bigger aftermarket turbine housings will yield more power up top, but many users have complained about the added lag that comes with it. If you want to keep your spool, then the OEM housings is the way to go.
Dyno shown is on a built engine with an upgraded HPFP running Petro Canada 94 pump gas w/ meth making 34 psi tapering down to 29 psi.
CNC machined compressor and turbine housing
Upgraded turbine wheel 49mm
Upgraded compressor wheel 52mm
Upgraded internals
High Speed balanced in house on our VSR balancing machine.
***Exhaust gaskets, studs, nuts and any electronics are NOT included in the price of the turbo***
**Includes Waste Gate bushing repair**
| | |
| --- | --- |
| OEM Part Number | CONTACT US |
| Compressor Wheel | 52MM  11 BLADE |
| Turbine Wheel | 49MM 9 BLADE HIGH FLOW |
| Bearing Type Options | Journal Bearing (Water Cooled) |
| Engine | S63 4.4L V8 |
| Turbocharger Upgrades | Upgraded Compressor & Turbine Wheel,  upgraded bearings and seals. CNC work performed on both hot & cold side to allow the larger wheels to be installed. |
| Potential Power | 800+WHP With Supporting Mods & Fueling |
| Install Hardware Included | NO |
| VSR Balanced | YES |
| Applications | 2012-2015BMW F10 M5/M6 |
**PLEASE CALL TO CHECK ON BUILD TIMES**
Comes with a 1 year warranty
New bearings, New Seals, High speed balancing and premium packaging.
We ship World wide!
Toll Free # 1-866-552-3477  EXT 1   
Local #      1-613-868-6801   
BMW F10 M5 Stage 2 Twin Turbo Upgrade