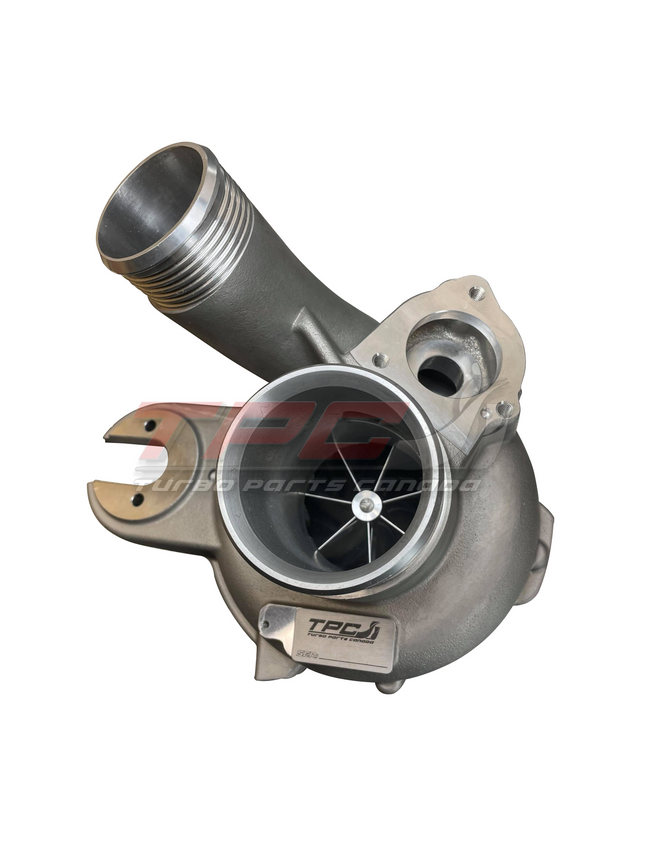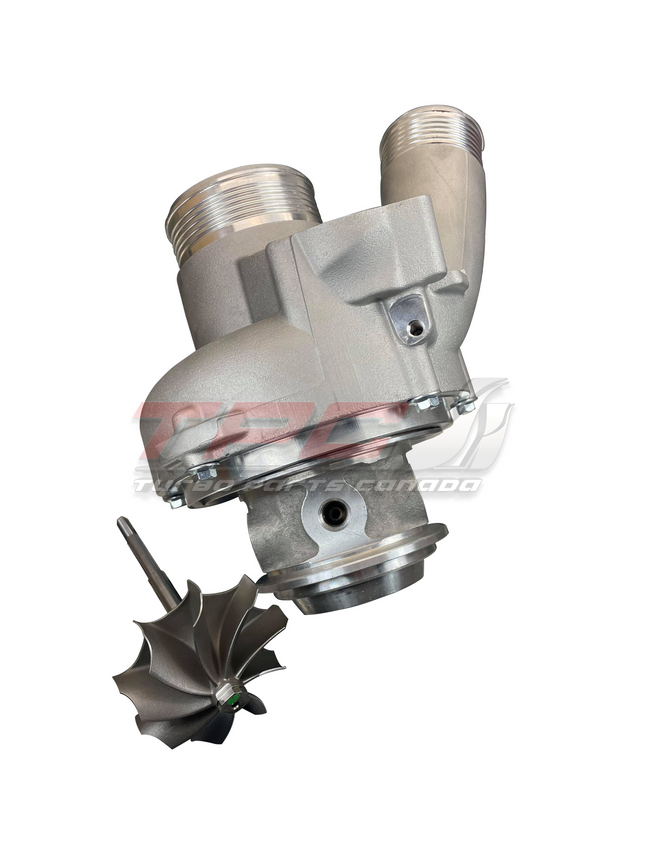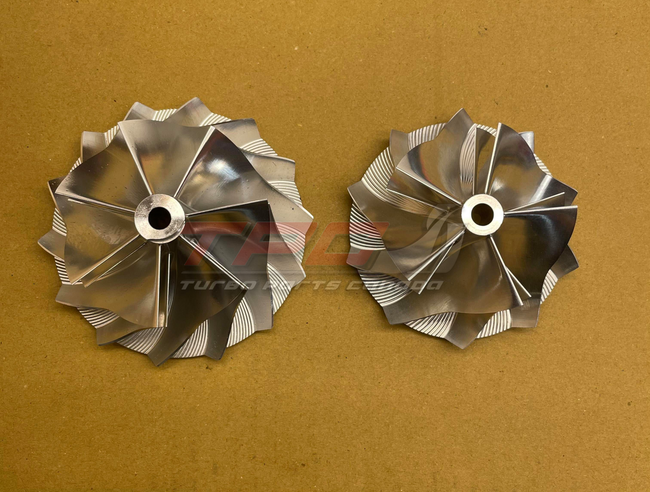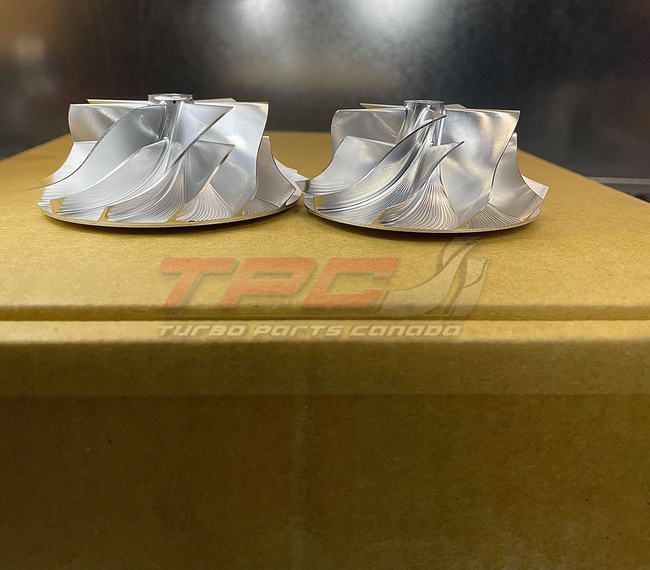 *** NEW UPGRADE ***
For the users that have a V2 or V3 unit that is looking to upgrade look no further.
The billet compressor wheel in a stock IS38 housing will max out at approximately 53-54-55mm depending of the brand of turbo.  All of the DBV turbos utilize the larger 58mm turbine wheel counterpart. Some like this for top end power but some find it laggy which is why we opted for the 54mm turbine in our TPC20 and TPC38's.
V2/V3 = 53-55mm Compressor X 58mm Turbine
TPC  Supercore = 62mm Compressor X 58mm Turbine
These GT Supercore's are designed to be a direct drop in replacement / upgrade for the V1 / V2 / V3 turbochargers. You can reuse the water and oil feed line that you may already have with your DBV series turbo. If you do not have this hardware we can provide it at an extra cost. 
Compressor housings are designed to be bolt on but will need a 90* elbow to adapt from the inlet to your intake of choice.
High Speed balanced in house on our VSR balancing machine.
TPC can also convert your damaged DBV2 TBB turbo to a journal bearing setup since we cannot rebuild the TBB system.
Contact us for more info
DBV V1/ V2 / V3 - TPC GT SUPERCORE upgrades