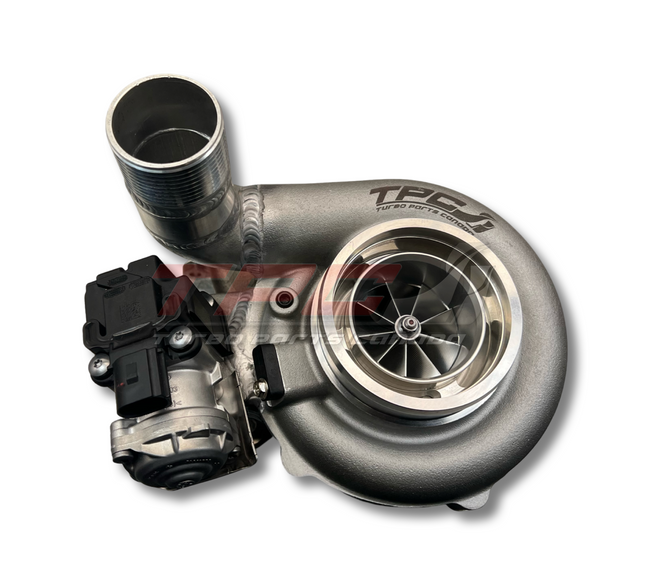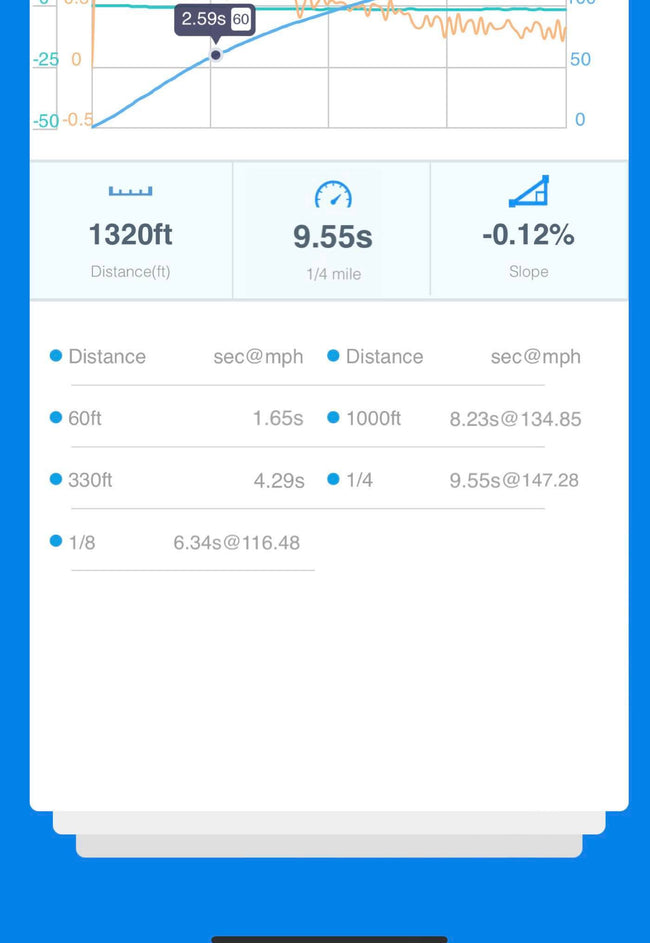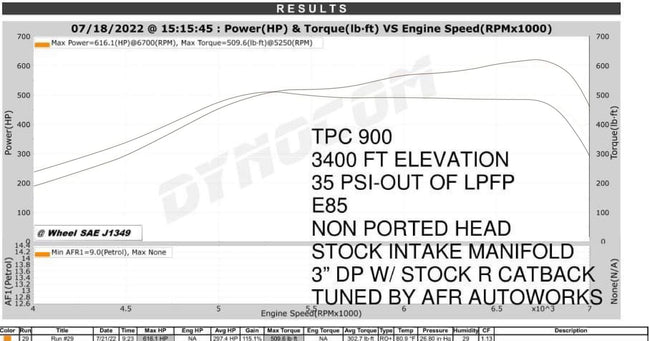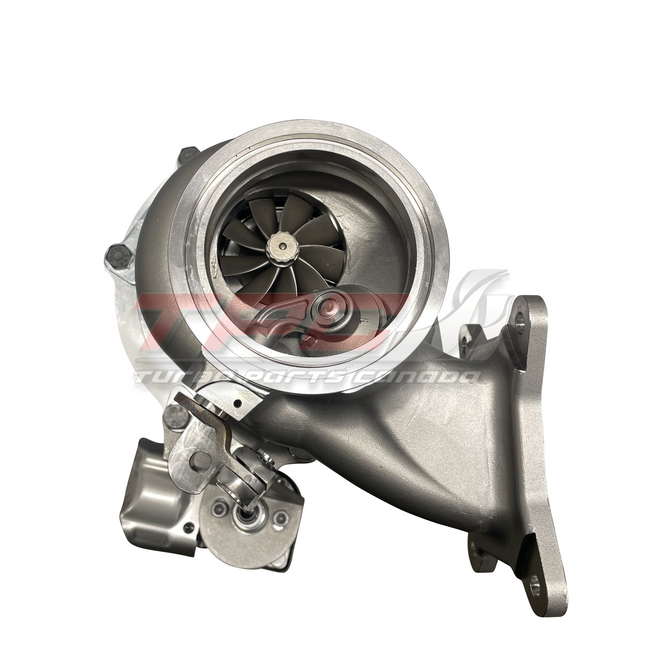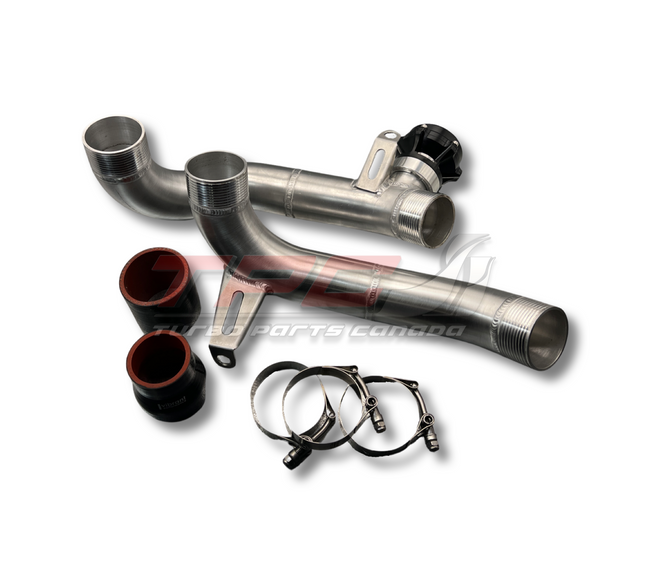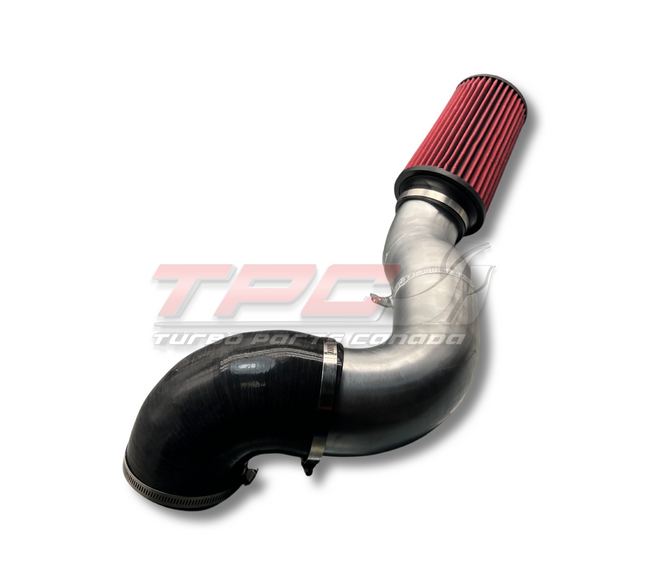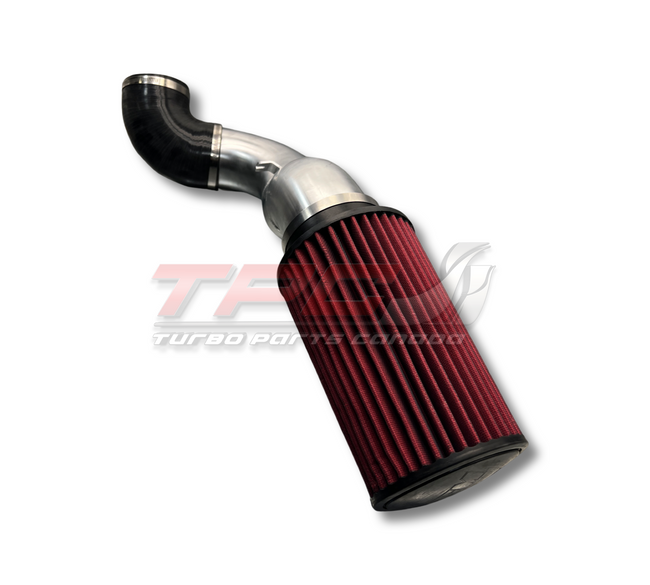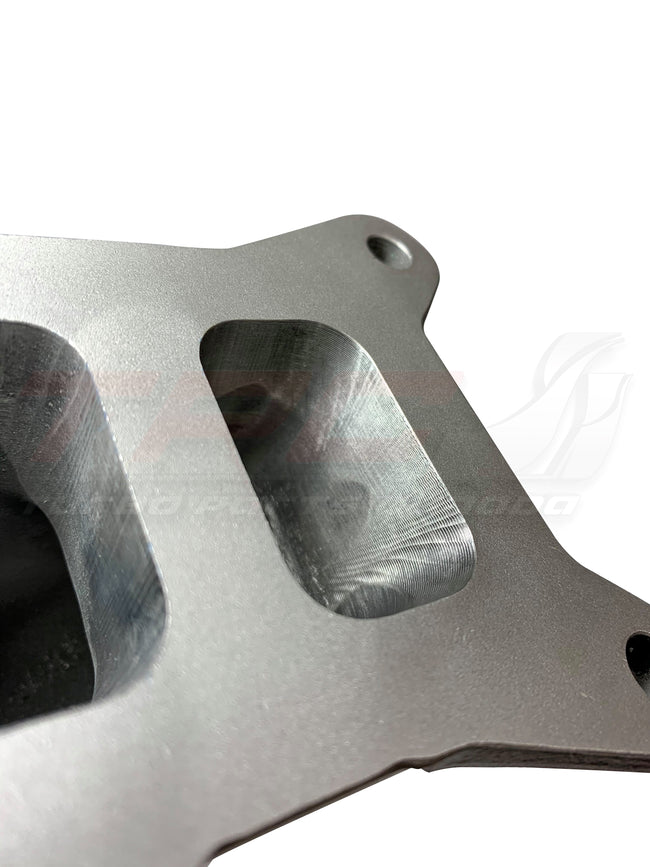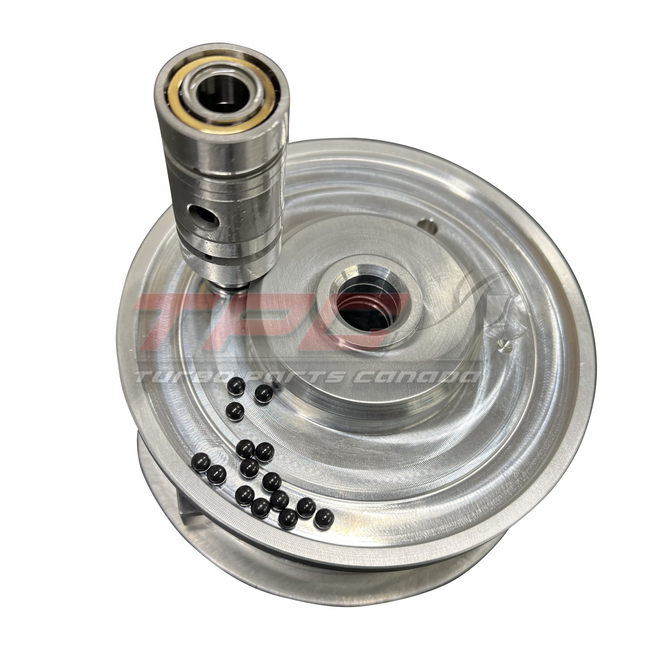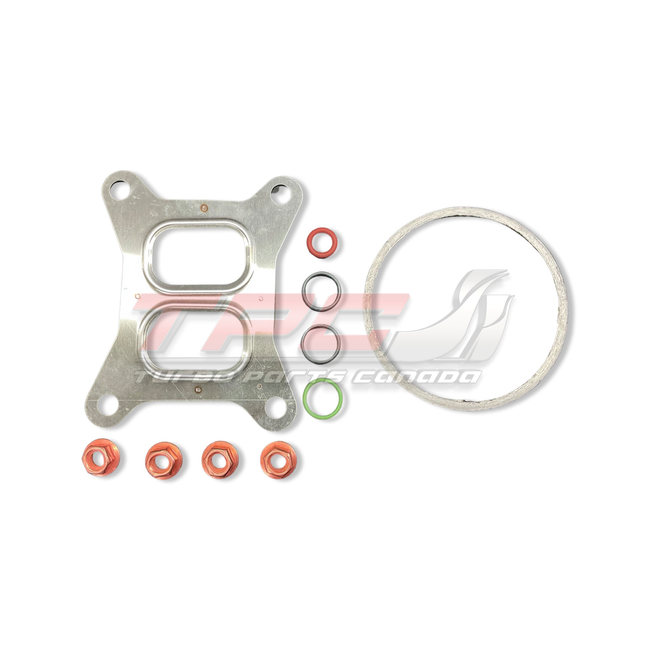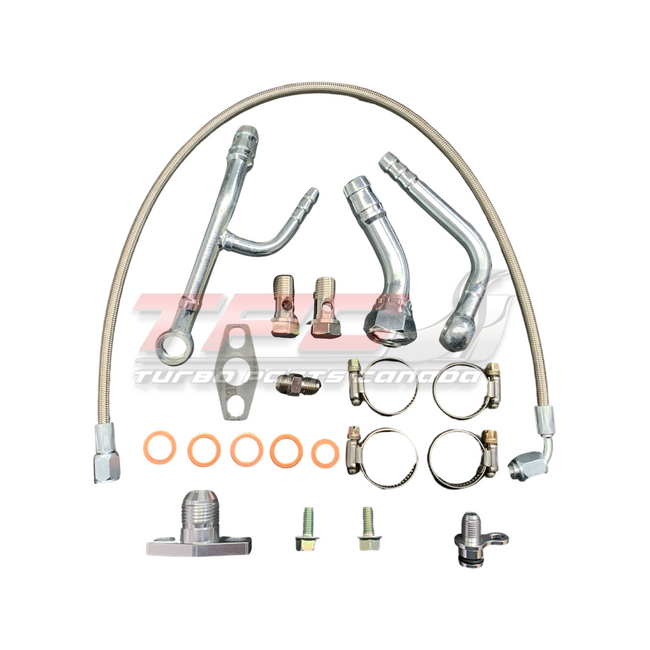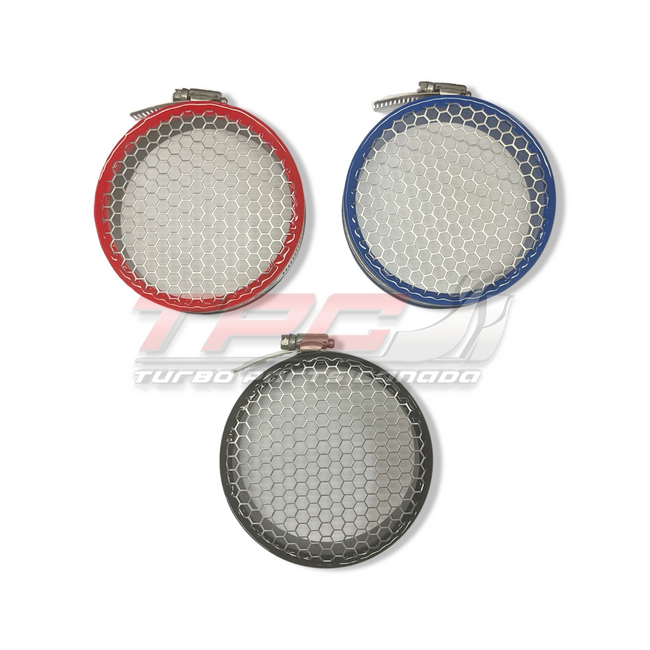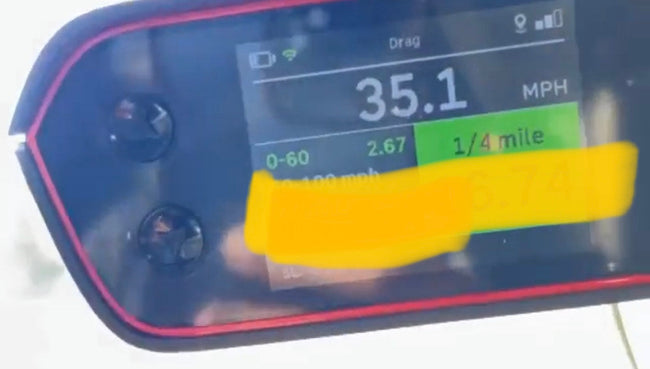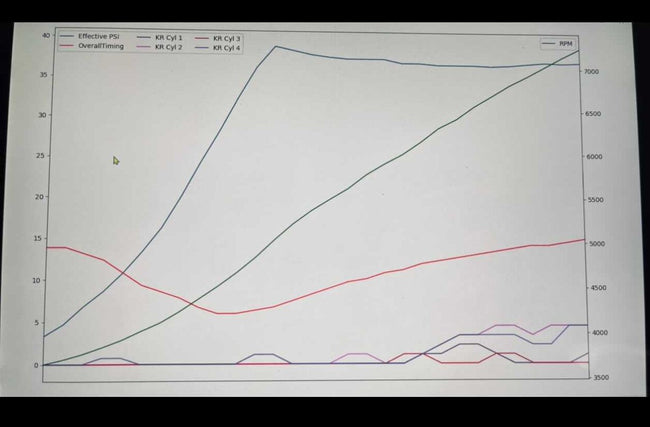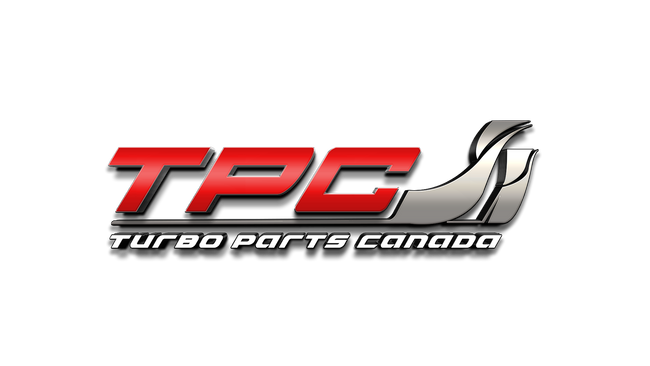 The TPC900 is TPC's LARGEST "BOLT ON" MQB TURBO for the market using the popular Garrett G30-900 compressor wheel measuring 62 x76 MM with a 9 blade 55 x 60 MM G series style turbine wheel in a  .63 turbine housing to help promote spool and efficient powerband. A 4 inch inlet feeds this massive compressor wheel.

A new installed and calibrated wastegate actuator included in the price!
This turbo has gone 9.55@147 MPH in a street trim TTS car owned and tuned by Manny at Logic Street Performance in Pennsylvania! This shows the max potential of this turbo!
There is no need for an external waste gate or custom downpipe fabrication as this turbo bolts right up to your existing downpipe and uses the OEM electronic wastegate actuator for easy tuning. We recommend a TrackSlag or larger diameter downpipe to maximize this turbos performance.
Compressor wheel                           Turbine wheel 
TPC900 62 x 76 MM                        TPC900 55 X 60MM
TPC now offers an optional 4 INCH intake system with AEM air filter and 2.5 inch discharge pipe to make the TPC900 a bolt on affair. All tig welded in house by us. Intake and discharge pipe have been tested on 6 speed LHD cars only. Turbo available with discharge pipe and no intake for those who want to run a turboguard in place of an intake. Intake and discharge pipes are NOT sold separately.
Turbo is available on its own for those who wish to do their own fab work. A 2 inch FFE serrated end on the outlet of the turbo is included. A Turboguard is also included with turbo only option. Lets us know what color of Turboguard you would like in the notes section of your cart during checkout. Black/Red/Blue are available.
The TPC 4 INCH intake bolts right up to this turbo and features either an OEM PCV connection or a -10AN connection for those with -10AN catch lines. Also included is  a 1/8 NPT barb fitting for the intake flap vacuum line. A high quality AEM filter is included.
The TPC 2.5 INCH discharge pipe comes with FFE Racing serrated ends for maximum silicone hose retention and finishes in the OEM location for easy install with your existing intercooler setup.
The TPC discharge pipe can be optioned to come with either a Turbosmart VeePort Pro BOV or a Tial Sport Q BOV.
High Speed balanced in house on our VSR balancing machine.
Please note pipes and intake are built to order. Contact us for build times.
OEM Part Number

TPC900 BB MQB

Compressor Wheel

62MM x 76MM 9 BLADE

Turbine Wheel

55MM x 60MM 9 BLADE

Bearing Type Options

Ball Bearing

Engine

EA888.3

Turbocharger Upgrades

Upgraded Compressor & Turbine Wheel, upgraded bearings and seals. Performance cover has a massive 4'' inlet

Potential Power

650 WHP+ With Supporting Mods

Install Hardware Included

YES

VSR Balanced

YES

Applications

Volkswagen MK7 Golf R 2015-2017 2.0 Turbo
Volkswagen MK7.5 Facelift Golf-R 2018-Present 2.0L Turbo
Volkswagen Arteon 2019-Present 2.0 Turbo
Audi Audi S3 8V 2015-Current 2.0T
Audi Audi TTS MK3 2016-Current 2.0T

Volkswagen MK7 GTI 2015-2017 2.0L Turbo
Volkswagen MK7.5 Facelift GTI 2018-Present 2.0L Turbo
Volkswagen 2018-Current Tiguan MQB 2.0L Turbo
Volkswagen Atlas 2018 - Current 2.0t
Audi Audi A3 8V 2014-PRESENT 2.0 TFSI
Audi Audi TT MK3 2016-Current 2.0T
**PLEASE CALL TO CHECK ON BUILD TIMES**
Comes with a 1-year warranty
New bearings, New Seals, High speed balancing and premium packaging.
We ship Worldwide!
Check out our other website listings for more turbos available. If you don't see what you need just give us a call or email us.
Toll Free # 1-866-552-3477   EXT 1 
Local #      1-613-868-6801   
TPC900 Ball Bearing MQB Turbo