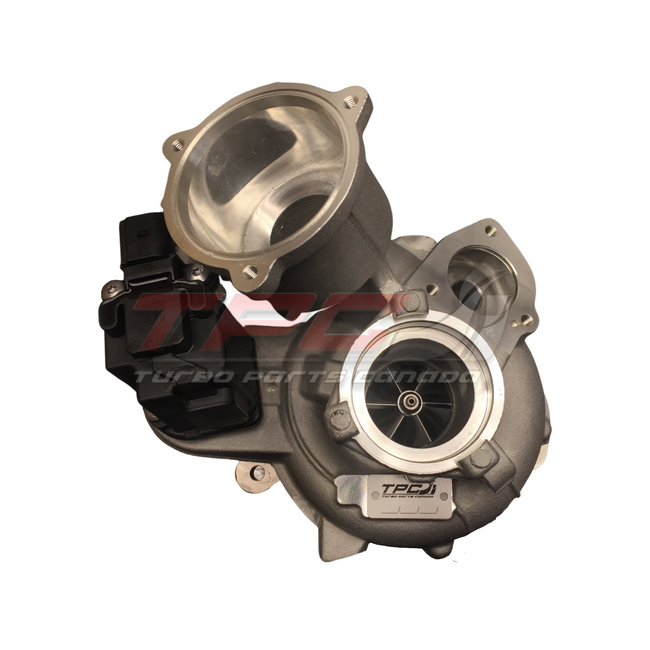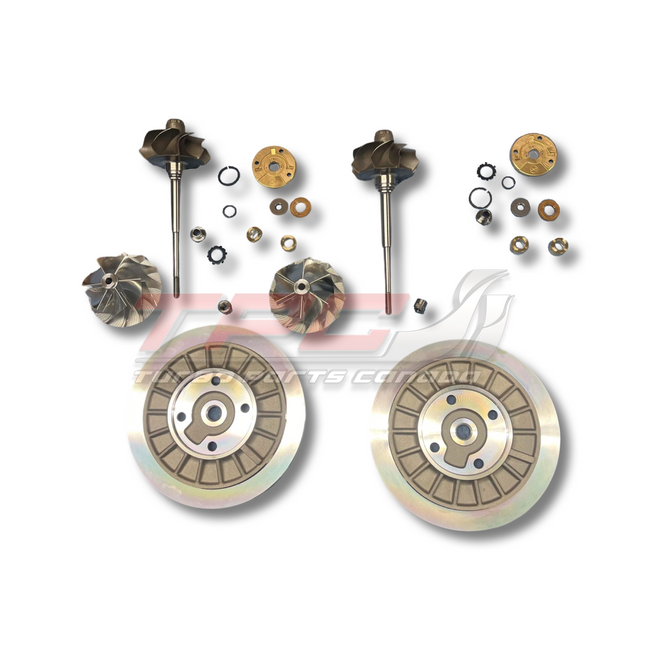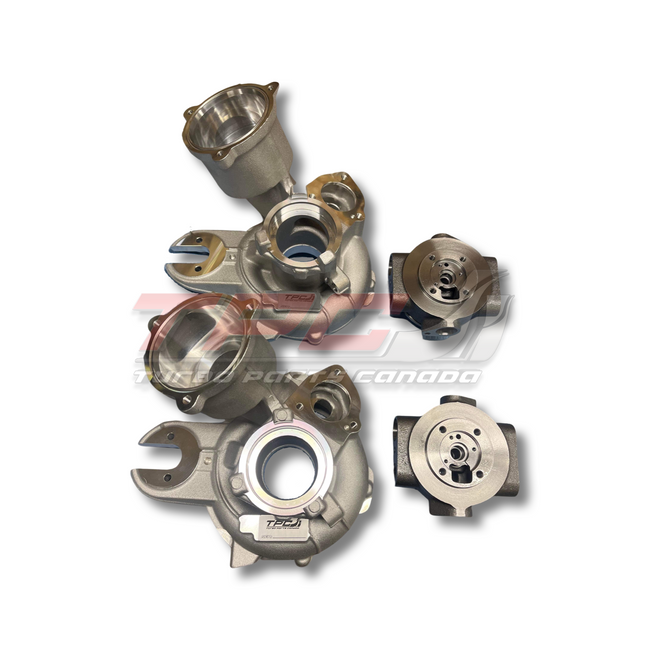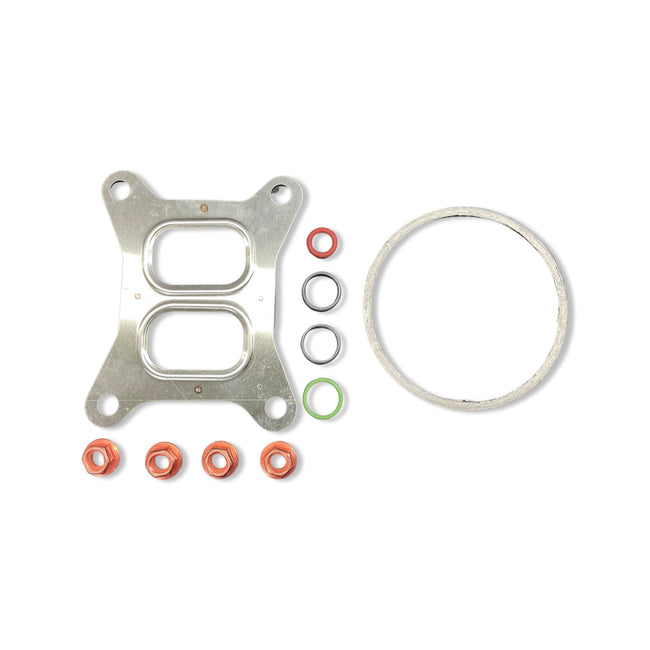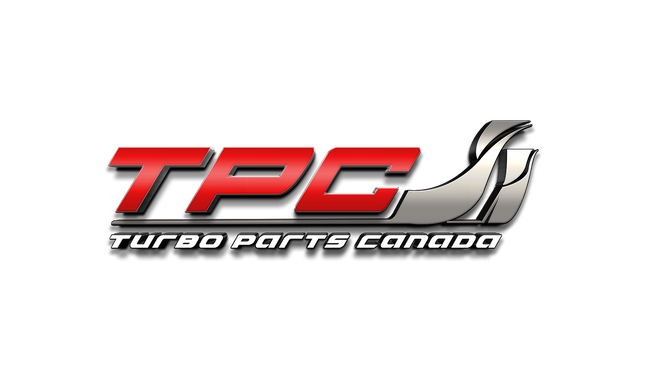 Replace your blown or damaged IS38 turbocharger or upgrade your IS12 or IS20 with this new IS38 turbocharger built by us in-house. TPC uses OEM sized turbine and compressor wheels to allow our IS38 to run on any IS38 based software.
Built and High Speed balanced in house on our VSR balancing machine. This ensures a well-built turbo that will last for years to come.
We also offer this in a ball bearing version.
Includes install kit. DV not included.
TPC also offers the metal portion of the coolant feed line (part#06K-121-492-F) as some people have a very hard time removing it from their turbo.
| | |
| --- | --- |
| OEM Part Number | O6K145874F |
| Compressor Wheel | OEM |
| Turbine Wheel | OEM |
| Bearing Type Options |  Journal Bearing (Water Cooled) |
| Engine | EA888.3 |
| Turbocharger Upgrades | OEM |
| Potential Power | 400+WHP With Supporting Mods |
| Install Hardware Included | YES |
| VSR Balanced | YES |
| Applications | EA888.3 EQUIPPED CARS (1.8 AND 2L) |
**PLEASE CALL TO CHECK ON BUILD TIMES**
Comes with a 1 year warranty
New bearings, New Seals, High speed balancing and premium packaging.
We ship World wide!
Toll Free # 1-866-552-3477  EXT 1  
Local #      1-613-868-6801   
 Customerservice@TurboPartsCanada.ca
New IS38 Journal Bearing Turbo