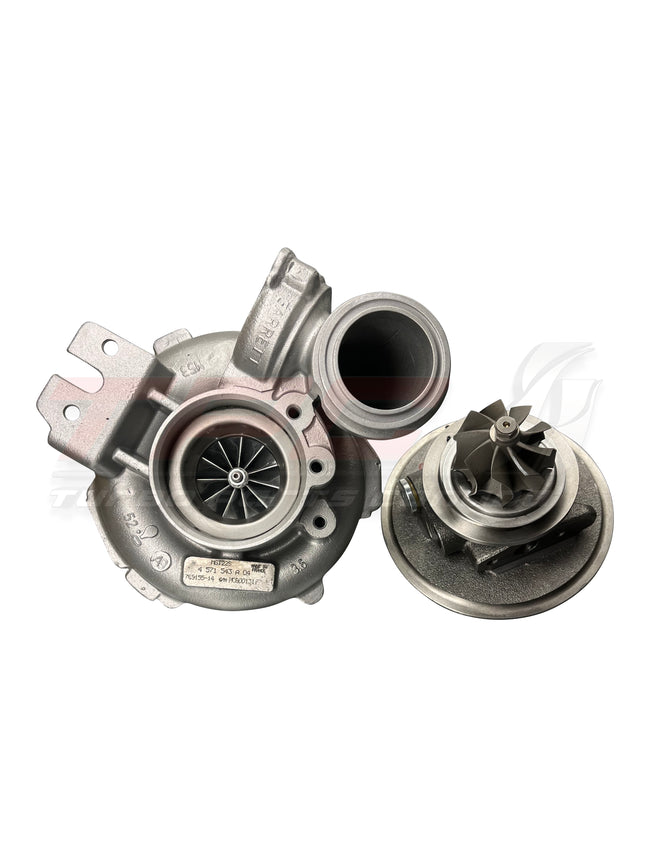 These are drop in CHRA replacement for your 1st generation N63 engine. Our new wheel aero makes for the turbos to have a bit more pep as they are more efficient than the original wheels.
In stock ready to ship!
High Speed balanced in house on our VSR balancing machine.
Note: Inspect your wastegate bushing assembly as they may need replacement if not done so already. If needed we sell complete rebuilt turbochargers as well.
**Price is for 1 CHRA**
BMW N63 1st generation upgraded CHRA's 2009-2012