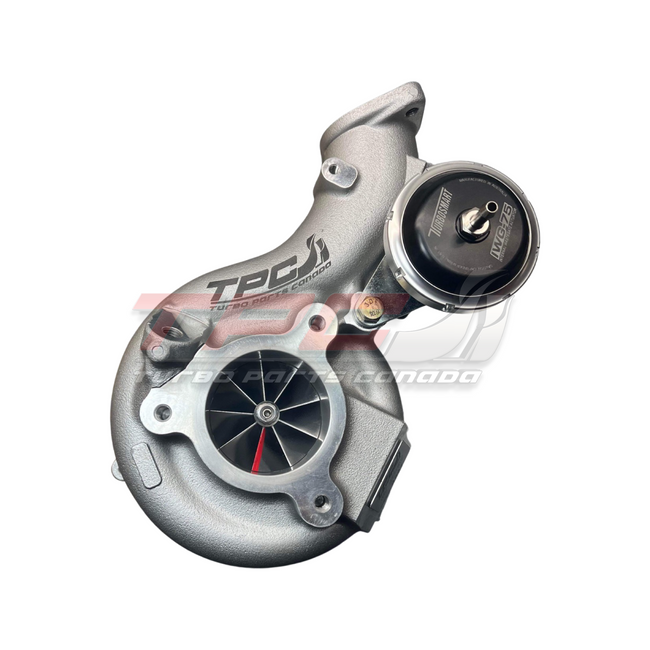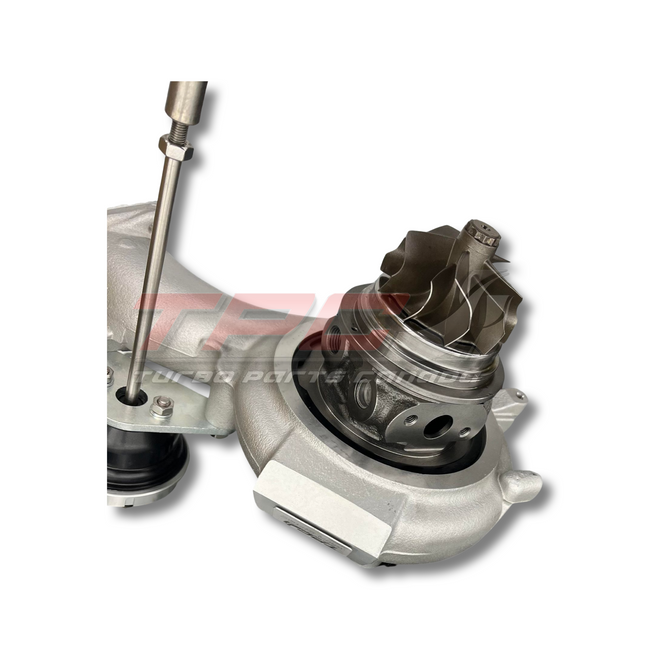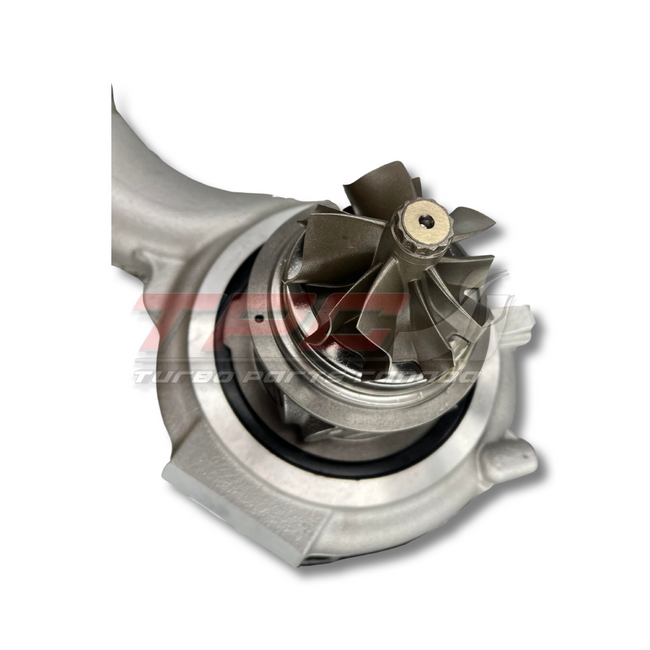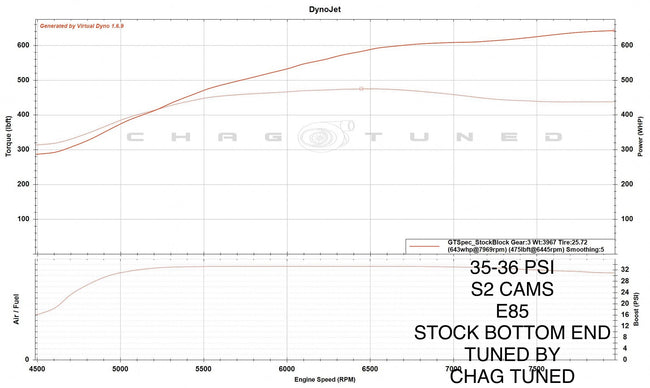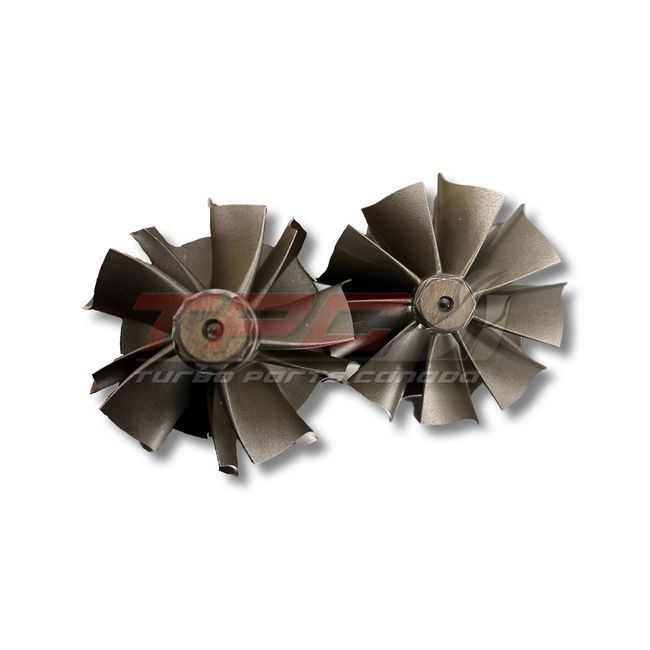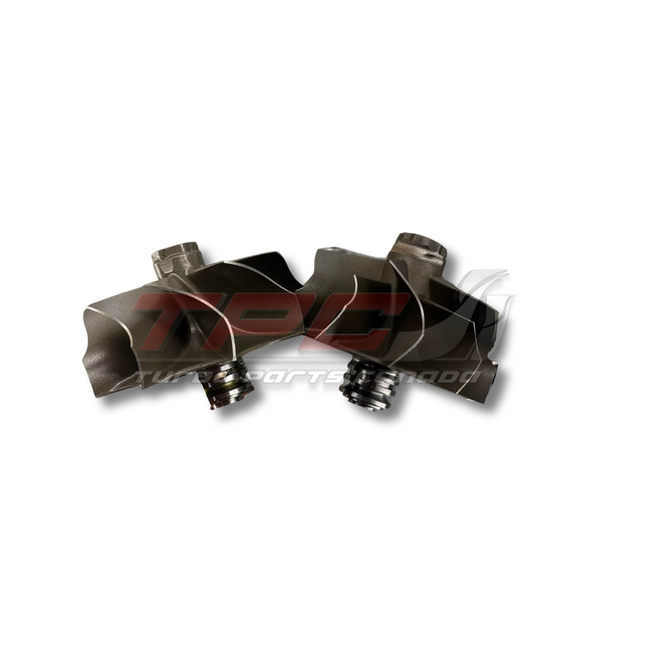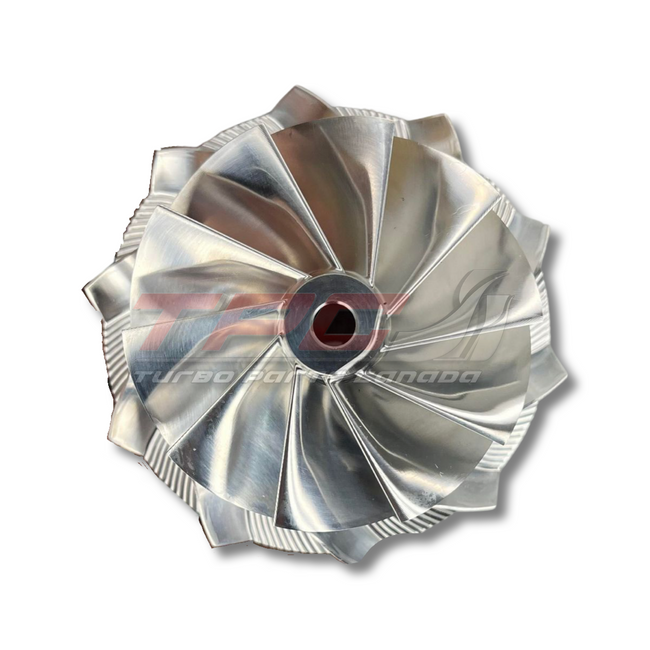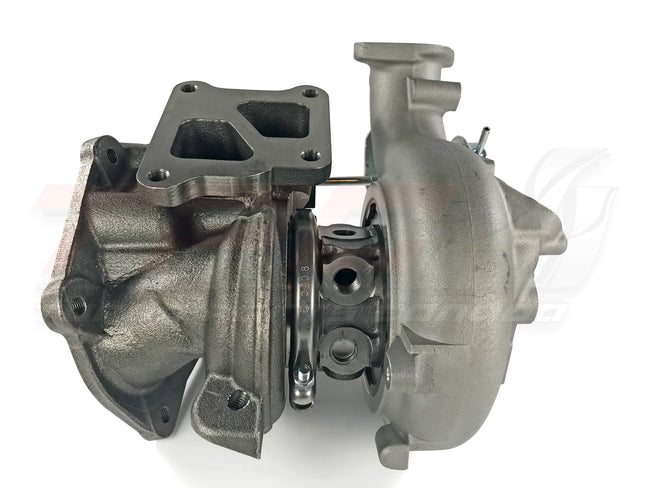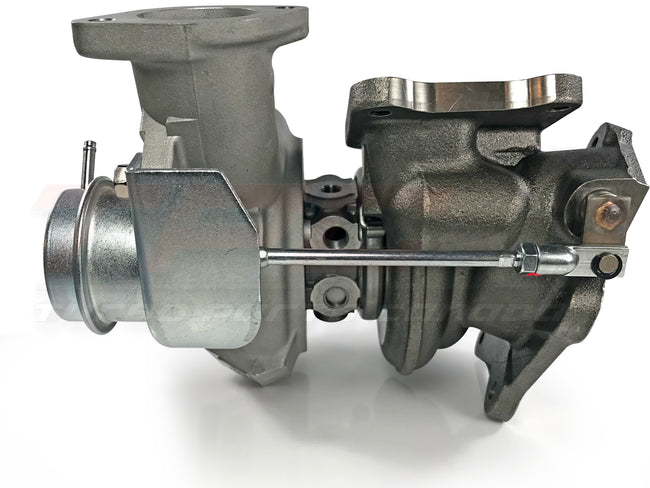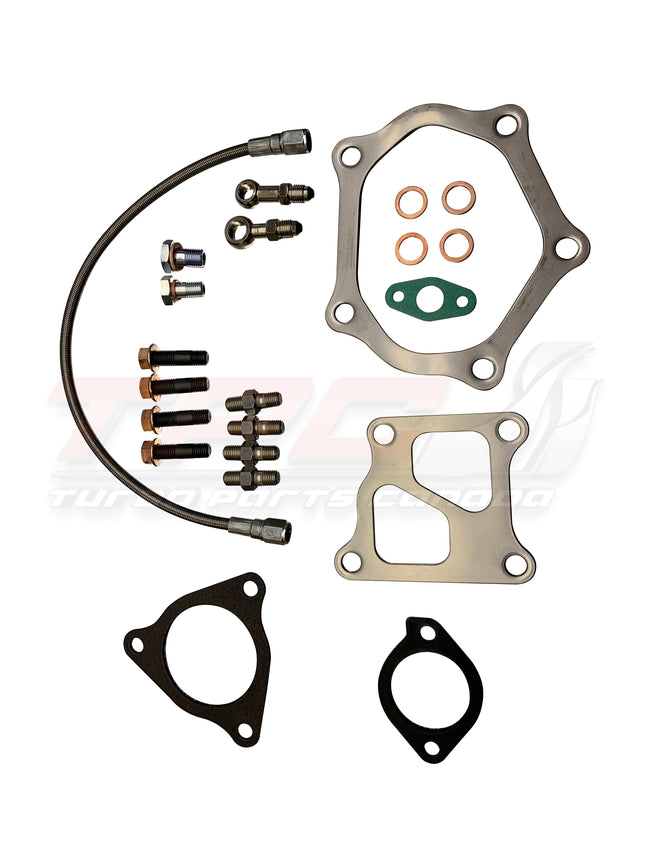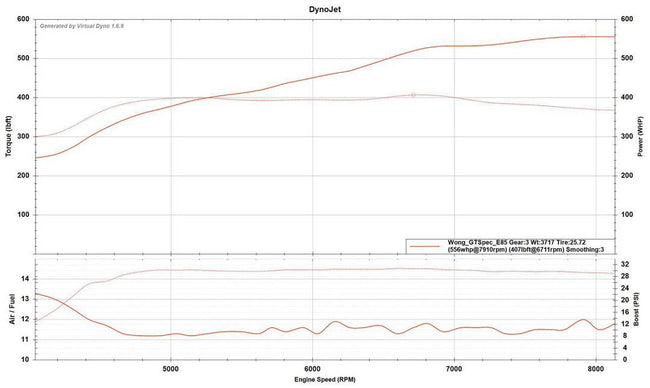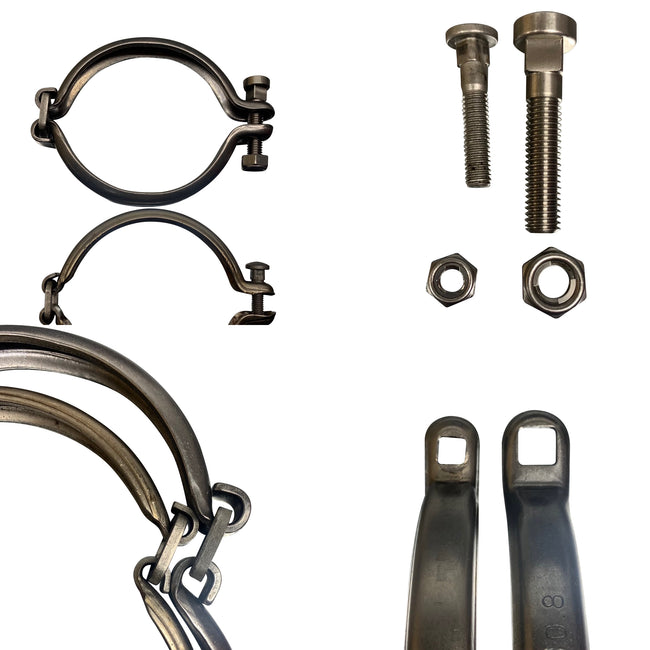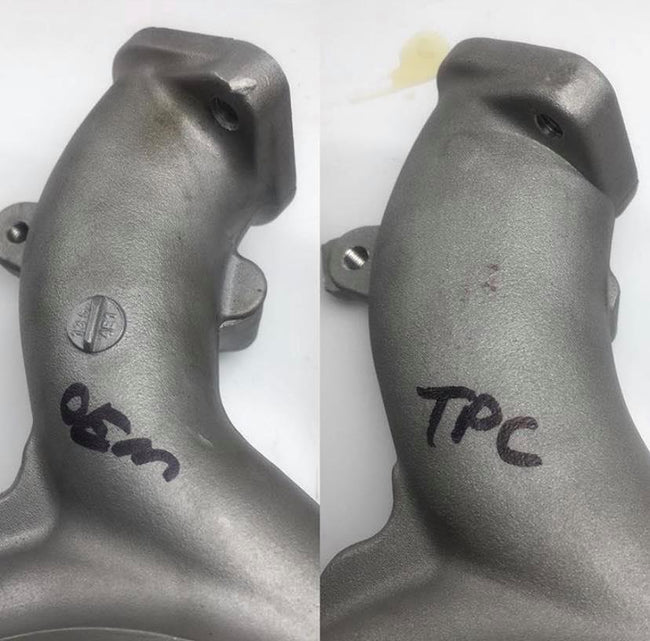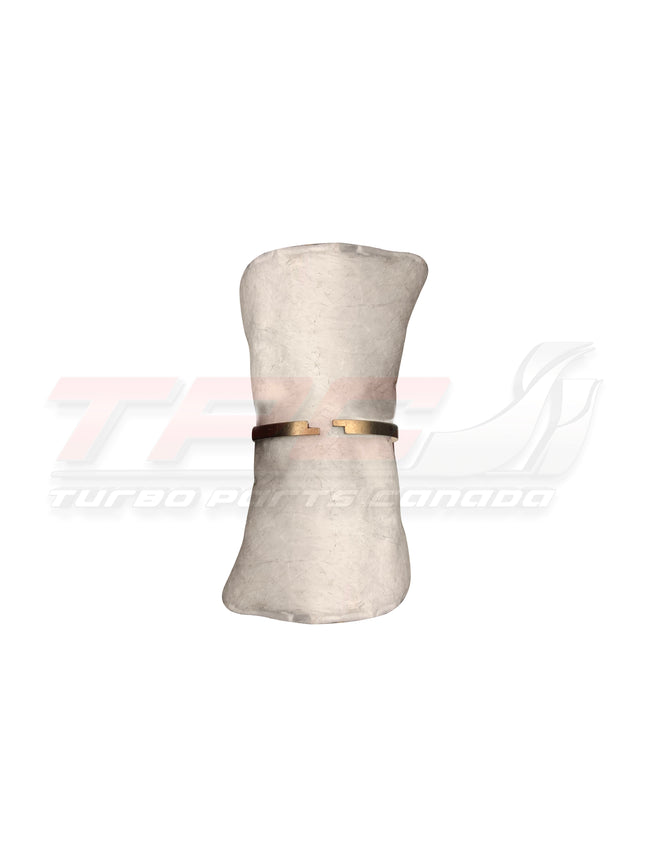 IN STOCK - READY TO SHIP
TPC custom made G35-900 series style compressor  wheels are now installed in all our GT Spec turbos. 
As an option, can now be paired with the first of its spec, our new 59mm 5+5 turbine wheel!
We also offer a 24PSI TPC or Turbosmart wastegate actuator as an option.
GT SPEC Evo X Turbo
New custom TPC G Series G35-900 compressor wheel 62/76mm
Quick Spool 58.8mm turbine wheel
Upgraded thrust bearing assembly for high boost applications
Upgraded step gap piston rings for peak oil retention
Upgraded V Band clamp and heavy duty stud/nut
Actuator spring rate 20psi (STOCK ACTUATOR IS 14PSI)
Easy 600whp+ with supporting mods
Gaskets included
Exhaust studs and nuts included
New braided stainless oil feed line included
VSR HIGH SPEED balanced @ 100k+ in house
1 year unlimited mileage warranty
Best package on the market
All Evo X turbos are built and balanced by us with 100% new parts and can be shipped worldwide. Add to your cart for shipping estimate or contact us to see if we have a dealer in your area.
Dyno graph shown is our GT SPEC with 5+5 turbine wheel on a stock engine on E70!!
Contact us if you're looking for a tuner that has experience with our turbos. We have Open Source and Cobb tuners readily available. 
Contact us to become a dealer.
OEM Part Number

VARIOUS

Compressor Wheel

62/76MM G 900 STYLE

Turbine Wheel

59MM 9 BLADE

59MM UHF 5+5

Bearing Type Options

UPGRADED JOURNAL BEARING

Engine

2L

Turbocharger Upgrades

UPGRADED COMPRESSOR WHEEL, UPGRADED TURBINE WHEEL, UPGRADED BEARING SYSTEM

Potential Power

600+WHP with supporting mods

Install Hardware Included

YES

VSR Balanced

YES

Applications

 EVO X

Turbine Housings

12CM
**PLEASE CALL TO INQUIRE ABOUT STOCK AND BUILD TIMES**
Comes with a 1 year warranty
Customer has 2 months from date of purchase to return core for refund. Once we receive your core and confirm its rebuildable we will process your core refund. This usually takes 3-5 business days after receiving. Core must be returned with TPC CORE RETURN FORM.
We ship World wide!
Check out our other website listings for more turbos available. If you don't see what you need just give us a call or email us.
Toll Free # 1-866-552-3477 EXT 1
Local #      1-613-868-6801   
Service@turbopartscanada.ca